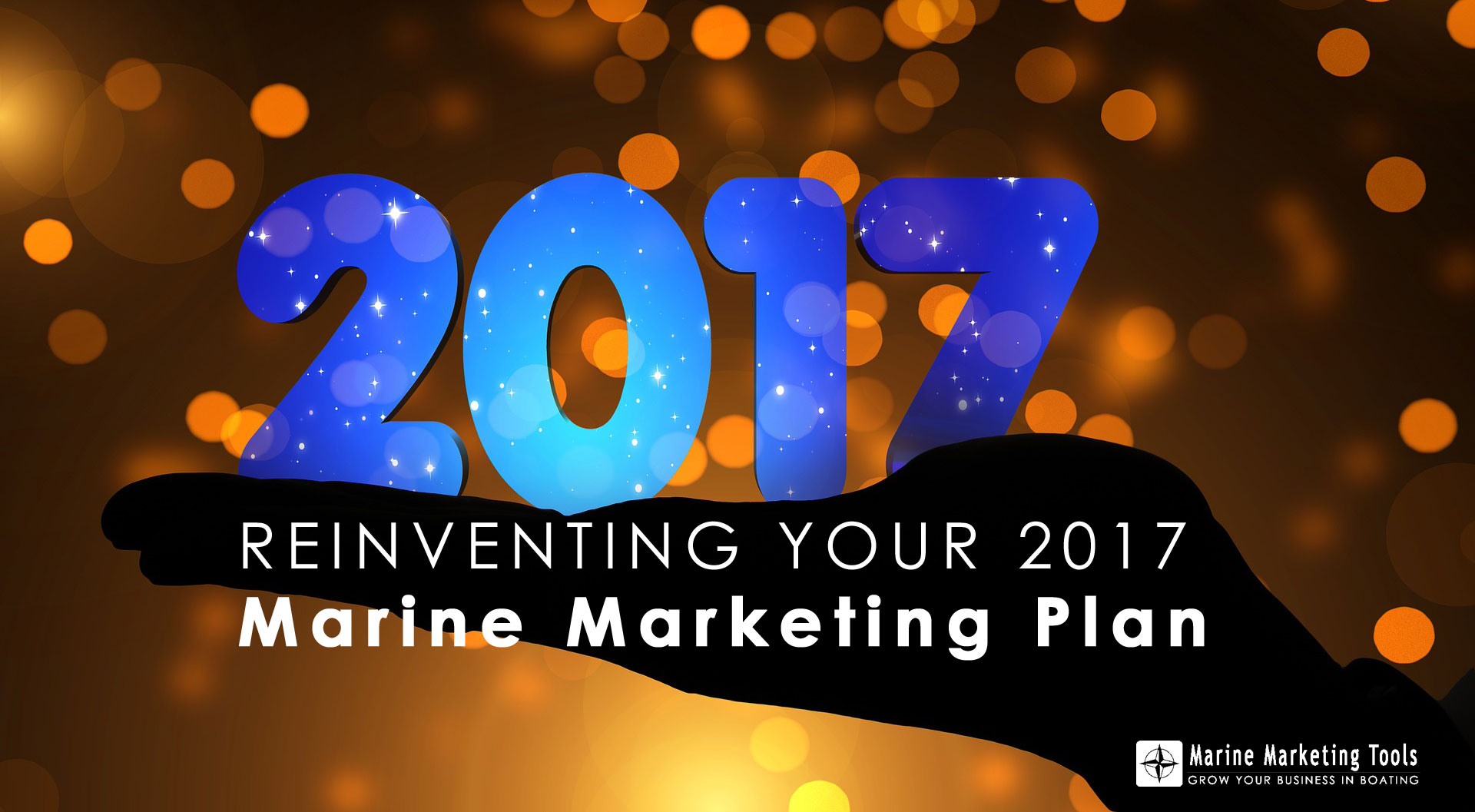 It's almost the end of December, the holidays will be here and gone before we know it, and what we'll be left with is a brand new year which means a brand new start.
Out with the old, and in with the new
A new president will be taking the helm in 2017—and, just like every election year—it brings an unsurety of how things are going to go overall in our country. The biggest question for the marine industry is what kind of an impact will President-elect Trump make both locally and globally?
It is now what you can consider the quiet time in our industry, and that's when we should rethink our marketing strategies. Find out what worked, what didn't, and really improve on that—keeping in mind the concerns addressed throughout the year.
Throughout this year, BoatingIndustry.com and TradeOnlyToday.com had a lot of great articles of what we should be focusing on for the future of our industry. There are definitely some themes and ideas that stand out.
---
---
Here are some ideas to help out with your 2017 marketing plan:
• Analyze Best Practices: Take a look at Boating Industry's Top 100 dealers. Study the top 10 companies and the best in class, see what they're doing that makes them successful, and take notes.
• Define Your Mission: Make sure your company has a mission statement–and revisit it every year. If you have one, are you doing everything that your mission statement says?
• Boat Show Connections: find a way to let your old and new customers have an experience. Don't just sell to them. Find out their story of boating, become personable–then sell.
• Boat Delaers: when you sell a boat, do not let that be the last time you talk to them. Contact them regularly to ask about how everything is going in their life, and then, find your way to asking if everything is okay with their new boat. If there are problems, find out immediately, and correct them.
• More Events: During the year have a few events that would attract families, especially kids and teens because they are our future. Hook them from the beginning, so they'll become interested in boating.
• Non-Traditional Networking: Reach out to boat rental companies and clubs to see if you can have an event together for marketing purposes, and introduce non-boaters/non-owners to this boating world.
• Define Targets: Do a little research who your core boating customers are in your area and check out the demographics. Are your customers mostly baby boomers, gen Xers, or millennials? People who fish or just go out on the boat to have fun? That'll help out a bit with making sure your dealership targets the right people. If you target to the wrong people, you will miss your mark.
• Advance: Embrace new technology and ways of doing things.
• Innovate: And last, but not least, be innovative.
---
The following two tabs change content below.

Karen Maeby—a marine industry employee—is making her mark as Boat Show Girl after freely attending boat shows for 4 years. She appears on World of Boating radio show frequently to talk about her adventures, as well as writing on her blog.

Latest posts by Karen Maeby Bates (see all)