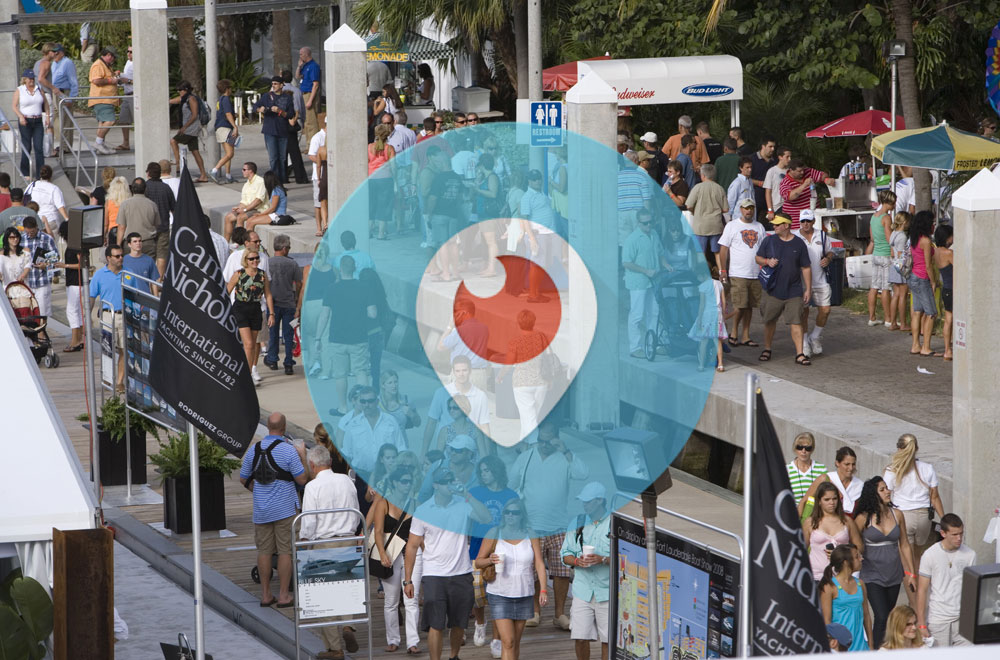 ---
Is the boating industry ready to use Periscope for live video broadcasts at boat shows?
Part 1 in a series on Periscope marketing for the boating industry
As I write this, the Fort Lauderdale International Boat Show – quite literally the largest boat show in the world- is only a few days from welcoming an estimated 100,000 (PLUS!) attendees into the booths, boats, and tents of well over 1000 exhibitors who historically see their biggest sales of the year materialize as a direct result of the show.
This year however, the specter of a soft European market hangs heavy in the air, and exhibiting brands are under more pressure than ever to drive more leads and better ROI from their participation in the show.
Periscope is proving to be marketing gold for a lot of companies who have been using it to connect in real time with their target audience in one of the best ways possible: For FREE.
That has a lot of pull for marketers who are looking for quick wins without much budget to spend.
---
---
All well and good, but how does it work?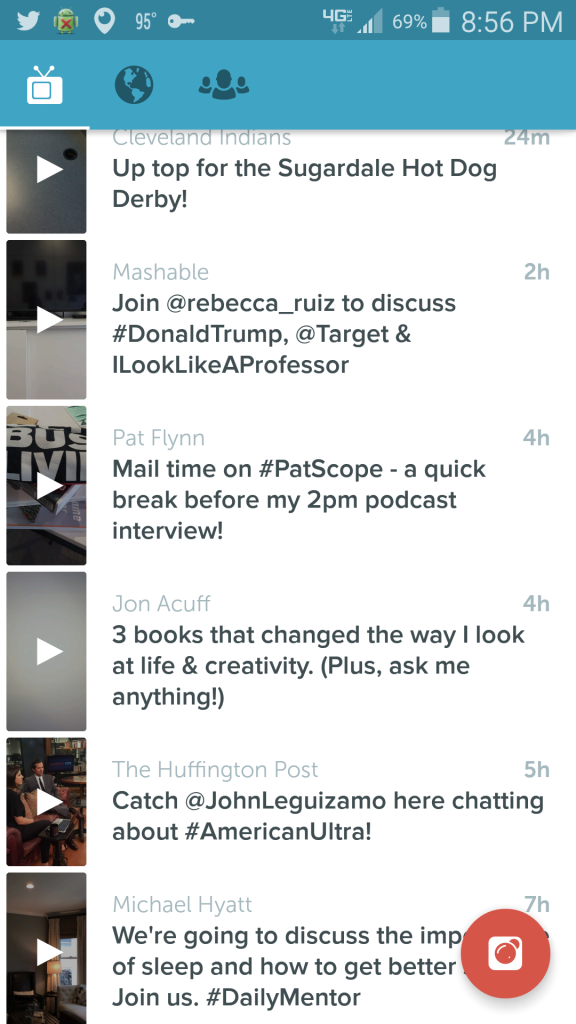 Periscope is an application available for nearly every modern smart phone. Owned by the good folks at Twitter, it's a live broadcasting studio in your mobile device, and it's quickly proving to be a force unto itself. Launched in March, the platform already had more than 10 MILLION users by late August, and more than 2 million of them actively participate daily. What that means to you though is that there are more than 10 million people already active (and that number is growing) in the platform that you can begin reaching to today at no cost to you. You simply enter a few words about what you are going to broadcast, push the record button, and – in real time- your audience can not only see/hear you, but also interact via a built in chat function.
Periscope is great for demonstrations, breaking news, events, question and answer sessions, and tours. How does that help you sell boats though?
Over the next few weeks, I'm going to take you through some actionable tips on how to use Periscope's powerful features to help you sell high ticket luxury items. Specifically, I'm going to show you how to use it to drive more sales in the boat and yacht industries. It doesn't matter if you sell $400 fiberglass kayaks or $66,000,000 super yachts, the general tenets of what I share are universal, actionable, fairly simple, and – oh yes- free.
Tactic # 1- Boat Shows:
With the Fort Lauderdale Boat Show upon us, I have to touch on this tactic first before it's shelf life for 2015 expires, but that's alright- it's one of the most powerful tactics I have to share anyways. It's about driving people to your booth, or onto your boat/yacht.
As I mentioned, the platform is owned by Twitter, so if you know how to use Twitter, you already know how to use about 60% of the functionality of Periscope. Tagging, hashtags, and feeds work in the same matter in both platforms, and it's easy to share your Periscope activity directly to your twitter feed.
Let's start with something simple- getting as many of your Twitter followers as possible to also follow your Periscope account. You can use a free scheduling tool like HootSuite to do the heavy lifting on this. Just pre-schedule 1 tweet every 2 hours over the span of a 48 hour period where you let your followers know about your Periscope account, and ask them to follow you. It's never a bad idea to use a little carrot here as well…something as simple as giving away a handful of premium branded items to new followers (or "random drawings" of new followers) is usually enough to drive new followers.
Once you built up a list of Periscope and you know when your next event is, help bring the folks at home into the game by broadcasting from the event. For instance, if you are at the Fort Lauderdale International Boat Show, you can – in the days leading up to the show- broadcast some of your preparations, create an exclusive Periscope preview of your newest models, or have a pre-scheduled question-and-answer session with the president of the company.
The key is to make sure that you pre-announce the broadcast several times over a few days via Twitter, Facebook, email, and –gasp- even through a few phone calls to key prospects. Give them a reason that they want to tune in. Exclusive behind the scenes looks at products that have thus far been under lock and key are always good for drawing people. Question and Answer giveaways work well, and celebrity guest hosts are usually winners.
Remember, this is all BEFORE the event. The goal here is to get them to participate with your brand BEFORE they get to the show so that once they are onsite, the want to immediately head straight to you to continue the engagement that you've already built online.
It's not a bad idea to broadcast a few times a day DURING The event as well. This is a great way to pick up people who might not have otherwise have found their way to you. To do this, tag the show (for instance "#FLIBS2015") and write a quick blurb referencing your booth/boat that is compelling and timely.
For instance "Testing the worlds biggest onboard saltwater pool – Slip 2 #FLIBS2015", might be a good way to get your target audience to watch your broadcast and then to come to your yacht to see it all in person.
Next time we will look at how to use Periscope to build credibility and to differentiate yourself from your competition in Part 2 of our Periscope in marketing for boating series.
---
The following two tabs change content below.
Ryan C McKay is a 4th generation marketer, traveler, and barbecue nut. Originally from Cleveland but now residing with his wife and two children in beautiful Orlando, Fl where he is the Director of RipCurrent Content Marketing Services- an Inbound and WebSite Design Agency specializing in building optimized marketing funnels for small to midsized businesses both within and outside of the boating industry.
Latest posts by Ryan McKay (see all)