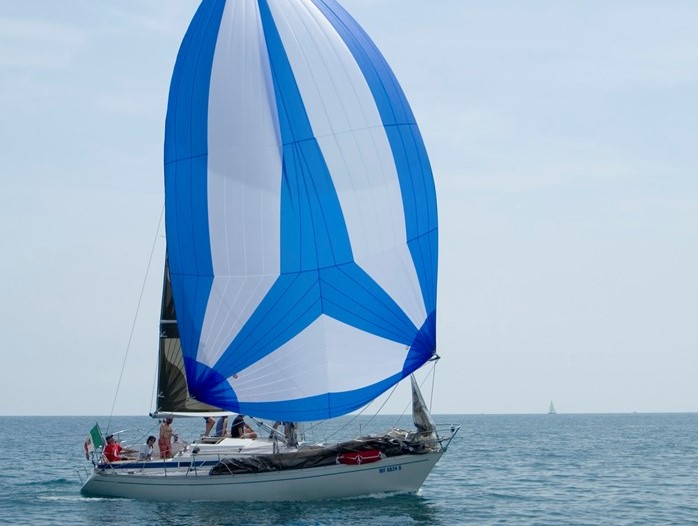 ---
Create valuable marine content to showcase your expertise, reach more boaters and build authority in your boating business niche
Whether you're building an audience on social media, creating a website, or posting a listing on a classifieds site, content is key. Content attracts customers, enhances search results for your business, and most importantly builds your authority as an expert in the field.
Luckily for those of us in the marine industry, content creation is relatively easy. Many boat owners love the behind the scenes aspects of boat maintenance and repair, from simple how-to videos to multi-year restoration projects that they can follow along, your work and expertise is your content.
In this article we'll take a look at ways you can target potential customers by utilizing content you may already have available.
---
---
Understanding Your Audience
As a business owner you likely have a good idea of who your target customer is and what service or product you're providing and why they need it. If you're a boat repair shop that regularly works on outboard motors, show your customers the "guts" of a modern outboard and how you maintain theirs or offer tips and tricks on things like improving efficiency or features they may not know their outboard has. Likewise if you're a charter captain keep users engaged with what's biting right now and what the conditions are like.
These are just a few basic ideas to expand on, great content is limitless, and it helps that your audience is likely curious about what you're doing already.
Finding the Right Platform
Choosing the right platform to create content for is primarily an extension of knowing your customer and understanding what your goals are. Generally speaking for brand awareness social media is great, and developing a following there can be a great way to build a brand for your business. However, for customers that are ready to buy or need service for something, social media can fall short.
A boat owner won't usually search Instagram from a mobile marine mechanic for instance. They're going to search for a mechanic using Google/Bing, etc. or through an existing platform for boat owners to find service professionals like BoatEasy – a marketplace for marine services, or Craigslist's marine services category.
Users actively searching for services, whether through a web based query or on a platform designed to find service professionals are likely going to comparison shop. Comparing options is human nature, and in these instances it's best to focus on creating content that helps your business stand out from the competition. Nothing says expertise like an in-depth article or video on an aspect of boating that your customer may not have been familiar with. Customers actively looking for services are going to be persuaded by content that shows the depth of your expertise, as well as prompt responses and transparent pricing.
Finding the Time
Let's face it we're all busy, and content creation often takes a back burner to other more pressing matters, like actually servicing customers. However, content creation is an integral part of your customer acquisition funnel so dedicating some time for it makes sense.
If writing is your strong suit then by all means, write away. However, for many simply posting pictures with a short blurb about what you're doing is enough. A few minutes a day to update existing and potential customers about what you're working on goes a long way. And for search purposes, new, relevant content will be rewarded in rankings.
The other option is outsourcing content. If you're having trouble finding time to create content for your users there are companies that specialize in creating great content. This can range from search engine optimized content to increase your website's ranking, high quality postings across online platforms, and social media management. Again it comes down to knowing your users and their intent.
Content Creation Ideas
Some of the best content for businesses in the marine industry is the work you're doing. Boat owners like boats, it's simple. If you have a cool project you're working on, by all means share it. Talk about what you're doing and how it's being accomplished.
If you have some unique insight into boats, their electronics, or engines that most boaters don't have – share it! And likewise, if you have expertise to share whether it's fishing, navigating a tricky passage, or sailing, share it too. Everyone has a niche that they are an expert in, the trick is finding the right way to share it with your customers in a way that leads to more business.
---
The following two tabs change content below.

Editorial Staff
This article was written by MarineMarketingTools.com editorial staff.

Latest posts by Editorial Staff (see all)