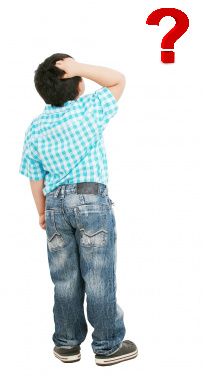 ---
Blogging can seem very daunting and time consuming and most business owners don't know where to begin… The best place to begin would be to Keep It Simple… But what does that mean?
I was recently asked to start contributing to MarineMarketingTools.com and immediately I asked myself 'What do I write about'? Yes, silly question, especially when this is a Marine Marketing Website, but at the same time I have so much I could share so I didn't quite know where to start.
Then I began to remember a session I attended while at the Social Media Marketing World Conference a couple months ago.  Marcus Sheridan, of The Sales Lion, one of my favorite speakers not only because he was incredibly entertaining; but also because the advice he offered was so very simple.  His advice: Answer your customers' questions, HONESTLY. What?
Yes, that's all.
Really?
Yes! So, there really is no better place to begin my first article than by sharing the wisdom I've gained from him.
Right now, I want you to sit back in your chair… Yes, now… and think about all of the questions you get asked by your customers each and every day:
Why won't the ignition switch stop the engine?
My hydraulic steering has a leak, what should I do?
I'm a first time boat buyer, how do I know I'm getting a 'Good Deal'?
How do I remove a gas tank from my boat safely?
What's the best knot for tying to a metal loop on the dock and how do I tie it?
The list is endless, right? Each one of those questions is an article – a gateway – for MANY searching the web for THE solution to THEIR problem.  Why can't it be YOU that supplies that solution to them and in turn earns their trust and loyalty? Why can't you be the expert that soothes their confusion? That's right; there is NO reason at all why it can't be YOU!
You see, social media marketing is so much more than being on Facebook or tweeting 140 characters on Twitter.  It's about building those customer relationships and nurturing their every need by giving them what they are so plainly asking for.  In fact, you get asked these questions day in and day out.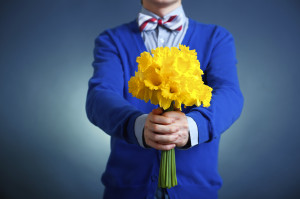 The person that is asking you face-to-face is no different than the one behind a smartphone or computer.  All they want is a little help, some knowledge and guidance in the right direction.  What does this do for you? Well, it does EVERYTHING for you.  You are not only the HERO that saved the day (as long as the knowledge you provide is beneficial), you also have someone with an affinity to you and/or your brand. That person will be back and guess what… they'll tell their friends too.
Yep, it's simple and straightforward… Even you can do it, too!
Feel free to email me YOUR questions! I'd love to feature them right here! jen@socialgreenhorn.com
---
The following two tabs change content below.

Jennifer is the Internet Marketing Coordinator for
SeaStar Solutions
, the steering and boating parts leader in the recreational marine industry. SeaStar Solutions is on Facebook - facebook.com/SeaStarSolutions - as well as Twitter -
@SeaStarSolution
.

Latest posts by Jennifer Reid (see all)