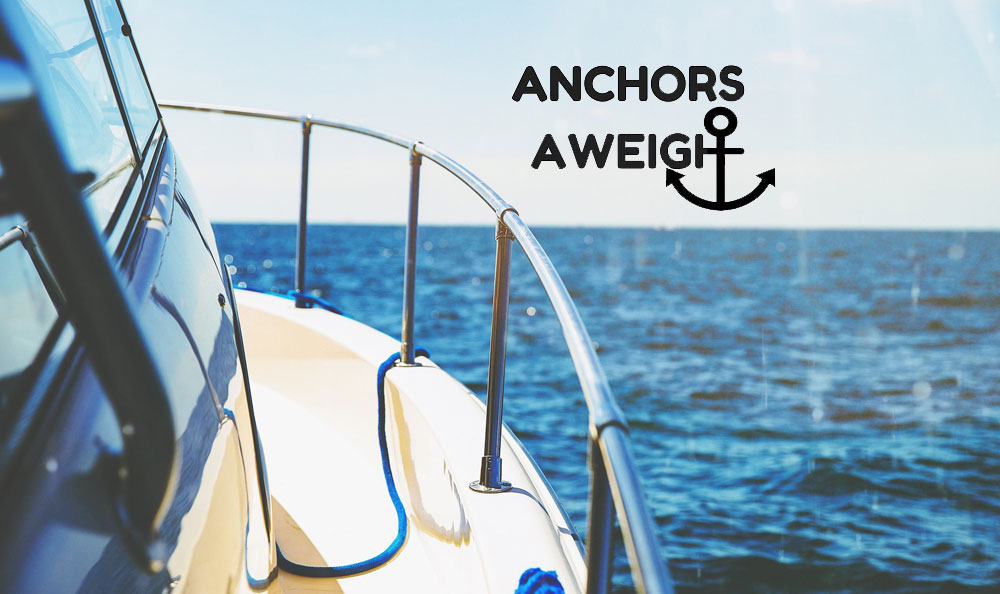 Industry Leaders and Experts Discuss All Things Boating in New Anchors Aweigh Boating Podcast, Spotlighting Recreational Boating and Share Access Options
Anchors Aweigh, a podcast for aspiring through experienced boaters, has recently launched and is available to listeners via iTunes and Google subscription.
Anchors Aweigh features in-depth conversations with boating experts and industry leaders who discuss their experiences on the water, key issues including access, the latest trends, new boats, gear and equipment, boating destinations, and more.
Podcast creator and host Matt O'Hara believes the facts lend credibility to his new platform.  According to an Infinite Dial 2016 study, there are close to 60 million monthly podcast listeners in the US, a huge audience and platform he believes is ideal to reach both boating newcomers and seasoned salts as well.
"I'm excited to bring news and information about recreational boating and its positive effects on boaters and their families," said O'Hara, a former Boston TV media veteran who currently operates Beckley's Marina and owns a Freedom Boat Club franchise on Lake George, NY.

"One of the main goals of the podcast is to attract people to boating that may perceive it to be out of their reach," he added. "I'm excited to spotlight guests who share how they learned to boat and their advice for people who are interested in boating so that we can help break down those imagined barriers to entry."
---
---
Boating Industry Experts
O'Hara's initial episodes have featured John Giglio, CEO, Freedom Boat Club; Barry Slade, VP of International Sales, Regal Boats; Betty Bauman, Founder/CEO, Ladies Let's Go Fishing; and David Karpinski, President, Taylor Made Products and  Dan DeGeorge, VP of Sales from Dockwa.
Additional guests on tap for upcoming podcasts include Stephanie Vatalaro, VP of Communications of the Recreational Boating & Fishing Foundation; Aaron Hall, Founder/CEO of peer to peer company, Boatbound; Diane Seltzer, SureShade Marketing Director and author of Adventures of a Boat Girl; and Wanda Kenton Smith, journalist, marine marketer and founder/event producer of the annual Boaterz n Bikerz of America Hull of a Tour boating and motorcycle group.
"I'm a boating enthusiast and I'm excited to hear from people from all parts of the industry about the things that are interesting and important to boaters," said O'Hara. "I was personally looking for a podcast I could listen to enroute to the marina everyday about boating but the choices were very limited. That is what led me launch my own podcast and I have to say, I'm thrilled by the caliber of guests to date and by the extremely positive feedback we have already generated from listeners."
Listening to the Podcast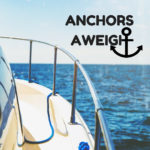 Each episode is complemented by a show notes blog post recapping the conversation highlights and featuring full of links to great boating information.
Anchors Aweigh is syndicated on www.MyBoatLife.com and www.TopPodcast.com, delivering a wider, established audience of boating and podcast enthusiasts.
Subscribe & Listen
To listen to the podcast, visit http://anchorsaweigh.libsyn.com/ or click below to access the most recent episodes:
For more information or to propose prospective topics and/or special guests, contact Matt O'Hara at 845-642-0201, via email at fbclakegeorge@gmail.com, or visit the official website: http://www.anchorsaweigh.libsyn.com
---
The following two tabs change content below.

MarineMarketingTools.com
provides occasional coverage on marine marketing newsworthy events and other updates that offer marine marketing opportunities to grow businesses in boating. If you are interested in a profile, please see our
sponsored post opportunities
.

Latest posts by News Editor (see all)