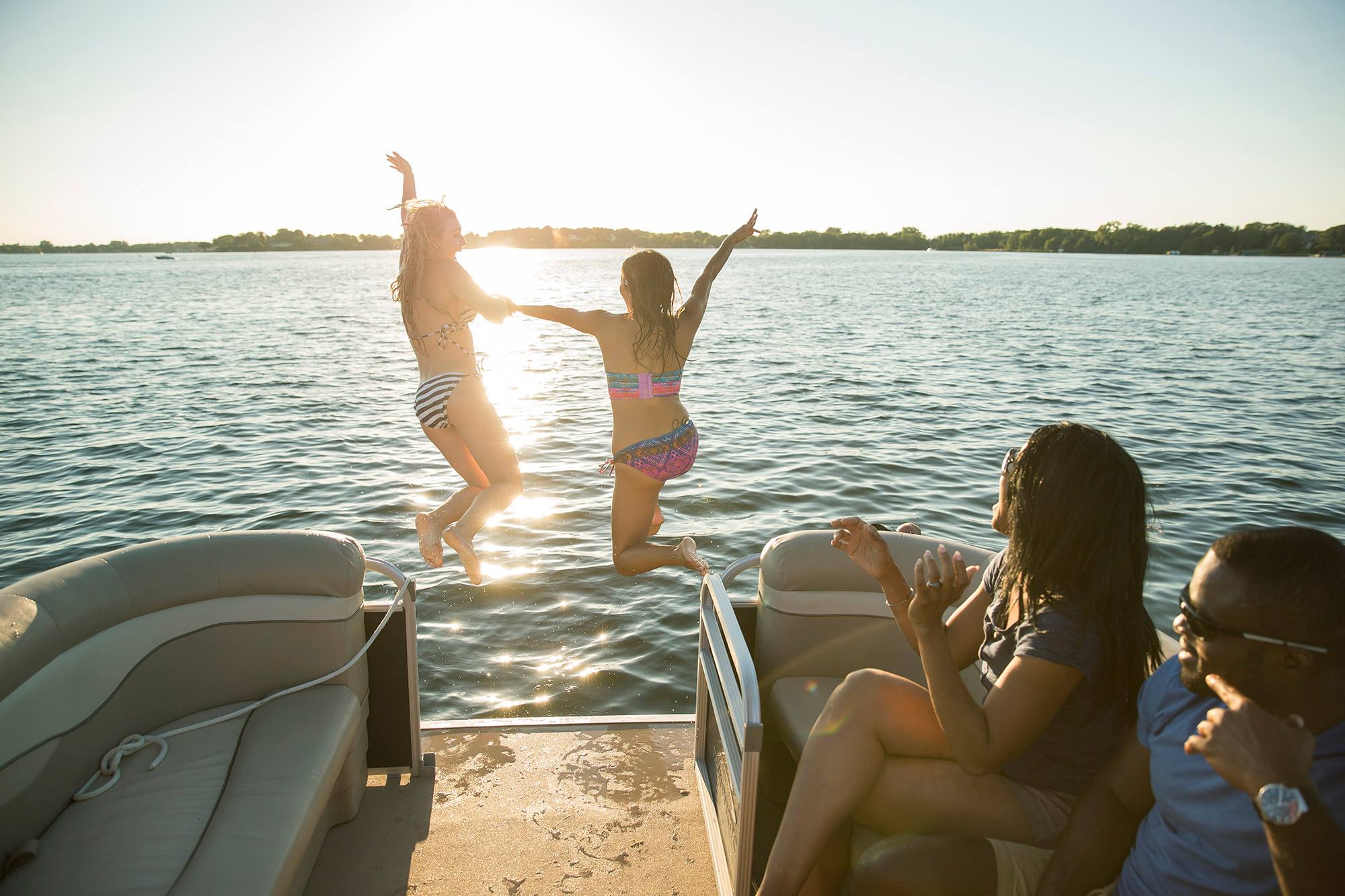 Keep your social media content pipeline full with these boating photo and video content sources for social media sharing in the boating industry
As a marketer in the boating industry, feeding the pipeline of good content to share on social media is always on my mind. I'm always on the search for good photos and videos to share that are relevant to my boating niche.
Luckily there are some great sources to tap into to help you keep that flow of content going for your social media posts. From partners to user generated content, the boating industry is highly visual and always provides for new and interesting content to share.
Here's a rundown of some of my favorite go-to sources for boating photo and video content worth sharing on your social media feeds.
---
---
Original Boating Content
First and foremost, your own original content will always be your best go-to source for photography and video content. Having access to your own content means you can present your images or video in the way that best reflects brand and showcases your product.
Some of the pros of using your own content:
It's original, has never seen before on social media
You have full ownership to use or modify as you wish
Some cons of relying on your own content:
It can be costly or time-consuming to do your own photography or video
There's limited supply of your own content
User / Customer Boating Content
Obtaining boating photos or videos from happy customers is social media gold. User or customer generated content often has that unpolished, honest look and feel that tends to perform well with engagement on social media.
Encourage your customers to tag your account so that you can become aware of new content. Typically simply asking in the comments "Is it OK if we re-post this photo?" is enough permission to re-share. I have never had anyone with a public post on Instagram or Facebook say no to sharing their photo (especially if they tagged us in the first place).
Pros of user/customer content:
Showing customers using your products gives you added credibility
User generated content tends to have higher engagement
Often the user generated content comes with a nice testimonial
Cons of user/customer content:
Finding the content online requires a lot of digging around on feeds if not using hashtags or handles
Sometimes getting permission isn't easy (especially if the content is discovered offline)
Social Media Connections
The feed that you follow on social media offers endless opportunities for content to share. By following a diverse number of accounts covering a variety of boating-related interests – like fishing, boat brands, boat accessories, marinas, boat dealers, boat lifestyle – you'll be able to see a bigger variety of potential content worth sharing.
Pros of social media connections content:
Your social network can help you discover new content you may not be able to generate elsewhere
Sharing while giving attribution is usually appreciated because it gives the original poster more visibility
Cons of social media connections content:
You may not have high engagement if you share too soon after the original post (especially if you have similar followers and use the same hashtags)
Partners
Sharing boating content generated by your partners is usually a win-win and seen as a co-marketing opportunity! And best of all, this content often already features your product in use. Content shared with partners can either be a re-share from their social media posts or generated from their professional photography and video.
Pros of partner content:
Content usually offers a mutually beneficial co-marketing opportunity
Using partner generated content is less costly & time-consuming
Cons of partner content:
You may need to coordinate on the timing for sharing content
The content may only promote one aspect or partnership associated with your business
Industry Sources
One of the best industry resources for boating photography content is Grow Boating – the industry resource for recreational boating run by the folks at Discover Boating (which is run by NMMA).
Grow Boating has 2 easy ways to get FREE boating content you can share on social media:
Grow Boating Media Gallery – a database of boating images to download and use in your marketing
Discover Boating LotVantage – a free service with LotVantage to select, schedule and automatically post content directly to your Facebook or Twitter account. (The photo at the top of this post was used with the new LotVantage program with Discover Boating).
Pros of industry resources for content:
Professional content that promotes the boating lifestyle
Easily available to download for free use
Cons of industry resources for content:
Everyone in the industry has access to these photo and video resources so it may not seem original
The content is more general promoting the boating lifestyle so it may not be targeted enough for your particular boating industry niche
Content Sharing Best Practices
Whichever source you use for boating content, be sure to ALWAYS provide attribution by tagging the original owner of photography or video (whenever possible). It's never a good thing to claim ownership of photos or video on social media if you are not the original owner or poster. Some Instagram apps put a watermark of the original poster on the photo when you re-gram, however I personally prefer to use the Instagram handle in the post itself because users can link directly to the source. Plus, the watermark is distracting on the original photo.
Be careful of the timing with re-sharing boating photo and video content on social media. If you share too soon after the original post you may be seen as trying to steal their engagement on the content (particularly if you have similar followers and definitely if you use the exact same hashtags). This rule seems to be more important on Instagram then Facebook.
Finally, develop a big pipeline of planned posts to help you stay consistent with your social media posting schedule. This strategy gives you flexibility to add more opportunistic photos or videos that come your way – like a user generated photo you are tagged in or an exciting new boat model that just launched with your product.
A diversified and integrated approach to social media content sources is the key to maintaining a robust feed of boating photo and video content for your marine business.
---
The following two tabs change content below.

Diane is a marketer, avid boater and author of the award-winning book
PR Tools to Toot Your Own Horn
. In addition to being founder of MarineMarketingTools.com, Diane runs the small business site
SBMarketingTools.com
and the boating lifestyle sites
MyBoatLife.com
and
BoaterKids.com
.

Latest posts by Diane Seltzer (see all)