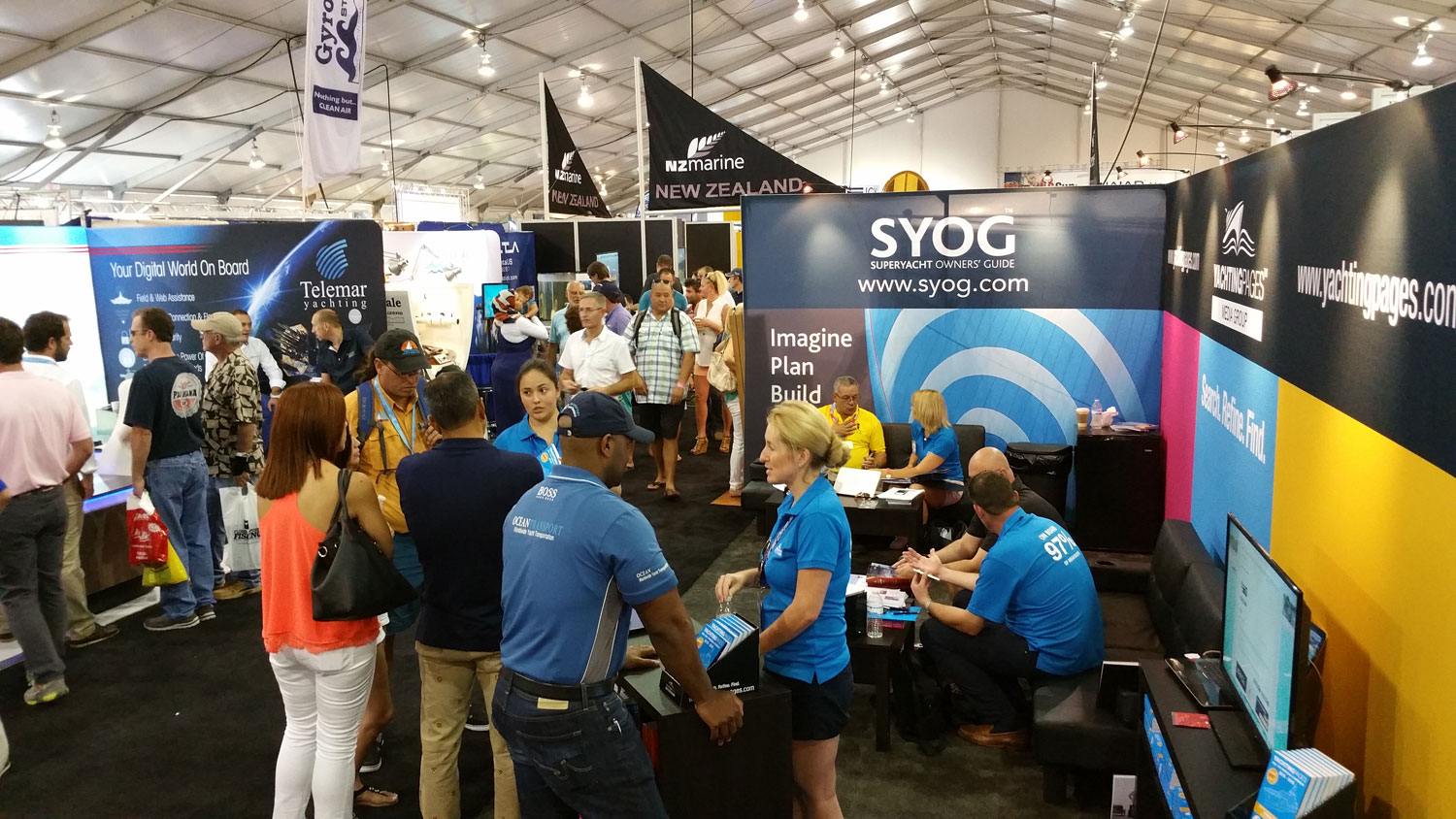 After investing ample time, money and resources into preparing for your year of boat shows and trade events, it would be a shame for all hard work and efforts to go to waste on the day.
Instead of hoping for the best, a little foresight, and a lot planning and strategic collaboration can ensure that your business avoids an embarrassing blunder at your next business showcase.
Yachting Pages provides a few helpful hints for a successful show or trade event.
---
---
Networking at Boat Shows and Events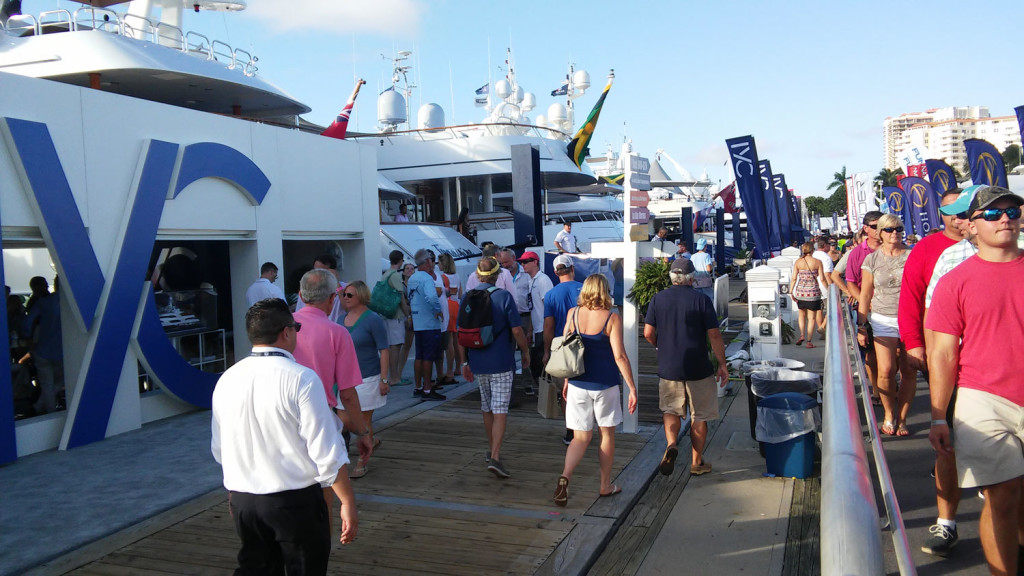 Appointments: Make appointments upfront – months in advance where possible. If you haven't booked appointments with attendees in time, logistics and busy schedules dictate that they're unlikely to happen by chance at the show. Book the relevant contact in to a definite time and place, and, if given the chance, tie it in with a coffee or lunch date to save time and grab a little 'R&R' away from it all. It will allow for a more relaxed and memorable conversation.
Home from home: To catch the 'passing trade' by chance, you'll need a draw. Compete with the other businesses exhibiting by making sure that you have a welcoming stand with comfortable seating and a fan or two in hotter climates. On that note, stocking up a refrigerator with cold bottled water and beer and offering nibbles will go a long way to encouraging people to drop by.
Reminders: Send potential clients away from your stand with a business card, flyer, or a branded freebie to remind them who you are and why they need to do business with you, or at least stay in touch.
Networking events: These needn't be too big or fancy. A simple drinks and nibbles event on the stand will draw people over to rest after a long day, or to get started for their evening out. If you have a bigger budget to play with, you could host, or join on to a larger drinks or networking event to get to know new people and access new markets. Just make sure to let people know about it in advance; distribute some simple flyers around the show inviting people. A competition or prize giveaway will always provide some interest.
Marketing Materials Needed for Marine Trade Events
Freebies: Sponsorship deals dependent, you may have a budget for a few promotional freebies to gift to your clients and visitors: Branded pens, lanyards, key chains, mugs and more are likely to hang around people's homes and offices for months to come. Also, it's worth thinking innovatively, providing branded items that really stand out at the show: Think about what people may need for their visit – a bag, a sun hat or fan may be useful.
Think local to the event: It's often cheaper and easier to enlist the help of local suppliers to provide your marketing supplies and get things done. Not only are they often a far sight cheaper, you won't have to coordinate the logistics to transport them halfway around the world from your hometown. They have a wealth of local knowledge and are nearby should things go wrong. And they often do…
Curtailing Common Problems
Plan B: Never disregard any premonition or nightmare scenario from actually happening. Always have a contingency plan, remember to consider the small details and take nothing for granted. Useful items you might forget:
Parcel tape
Masking tape
Scissors
Bottle openers
DIY tools
Electronics chargers
Extension leads
Contacts and paperwork: Always have a handy list of contact information and printed paperwork to hand, as you may not always have access to cell phone networks or reliable Wi-Fi access.
Read more in the article Working for Exhibitor Success at Boat Shows and Events on Yachtingpages.com.
---
The following two tabs change content below.

Sarah works as part of an established marketing team at the
Yachting Pages Media Group
. Present aboard 97% of superyachts globally, Yachting Pages is the world's leading superyacht directory, available in print and online, offering marine businesses help with their marketing and advertising strategies by putting them directly in front of key decision-makers in the industry.

Latest posts by Sarah Rowland (see all)