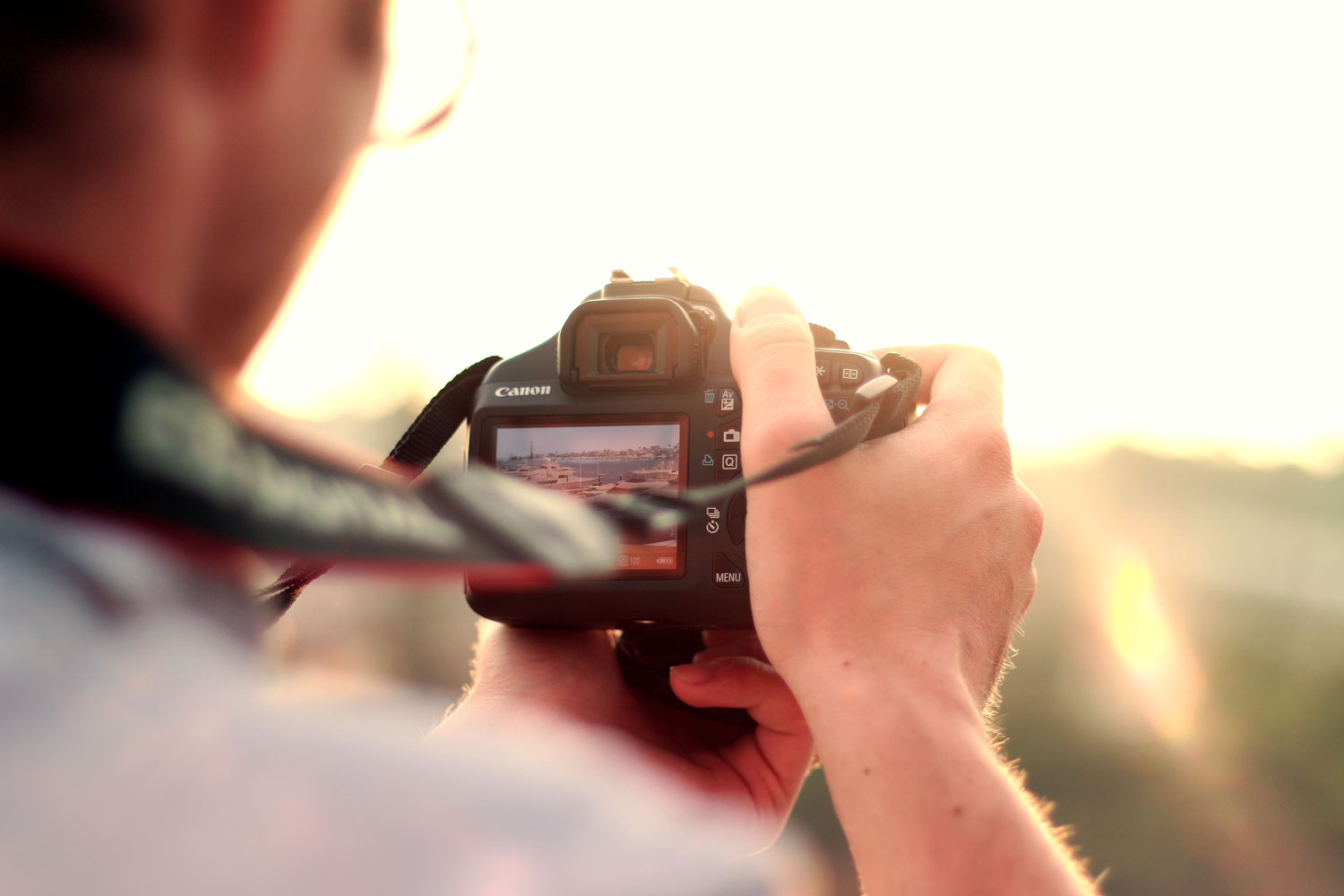 You may have heard this fact before, but over 90% of boat shoppers begin their search online. This means that their first impression of your vessel is through a simple set of photographs.
As a boat broker you've undoubtedly already put time and energy into preparing your boat for listing. Now, the most important thing to do is to take a set of photographs that will show off your boat listing in the best way possible.
Here are 8 tips that will help you take better photographs of your yachts for sale.
---
---
1. Reduce clutter and personal artifacts.
When people are searching for a yacht for sale, they are imagining themselves in each boat they view. The more clutter you have onboard (maps, dishes, fishing equipment, etc.) the harder it is to imagine a clean, clutter-free boat. It's also a good idea to remove items onboard that may be personal. While photographing the boat, remove pictures of family, personalized artwork and anything with the owner's name. You can put them back up after the photographing is complete, but a "straight from the factory" setup is ideal for potential buyers.
2. Give the boat a good clean.
While this may seem obvious, it's a crucial step. Cleaner boats give the presumption that the vessel has been properly cared for all around. Nobody wants to purchase a boat that will need a deep clean before they step aboard.
3. Use professional equipment.
Low-quality photos should be a thing of the past. Today's camera technology is advancing and getting more affordable. It's a good idea to invest in a DSLR camera that will allow you to use a variety of lenses and attachments during your shoot. For example: it's beneficial to use a wide angle lens for interior shots, while a zoom lens will allow you to easily snap those "action" shots.
4. Choose the best time of day for light conditions.
"Golden Hour" is one hour before sunrise and one hour after sunset. These times of the day are perfect for taking outdoor pictures without shadows or dramatic light conditions. Take advantage of clear weather days and calm water. If the weather is poor, focus on getting the interior shots and save the exterior photos for a favorable weather day.
5. Keep the background in mind.
Most of the time you will be photographing the boat in a marina or area where other boats are around. If possible, try to make sure the background of your photos are free of other boats and away from distractions. The best way to do this, is to take the boat away from the docks and snap some photos on the open water.
6. Snap photos of the boat in action.
Potential buyers will be more inclined to follow up on a boat that they know runs and is ready for the water. If possible, have someone drive the boat while you photograph it from another boat. These "action shots" will set your boat listing apart from the others sitting at the dock.
7. Capture the details.
Make sure to highlight some of details that are unique to your boat listing. Does it have custom teak accents installed? Maybe the engine has been recently overhauled? New bottom paint? These detail photos will be crucial in making your boat listing the top-of-mind for prospective buyers.
8. Consider a professional yacht photographer.
If photographing your boat listings isn't something you want to tackle yourself, you may want to consider getting a professional photographer. A photographer that specializes in boat photography would have the equipment and more importantly, the TIME it takes to produce a perfect set of photos of your boat listings. For help in finding the perfect photographer, let an agency that specializes in boat and yacht photography make it easy for you.
Getting your boat listings ready for sale is a long and tedious process. Make sure that when it comes time to snap a few photos of your boats that you keep these tips in mind.
---
The following two tabs change content below.
Tyler is the creative and technical mind behind
COASTAL
, a full service digital agency serving the marine industry helping brokerages big and small bring ideas to life. He has a wealth of experience working with the marine industry, including over two years of experience working for a leading marine MLS provider.
Latest posts by Tyler Dow (see all)