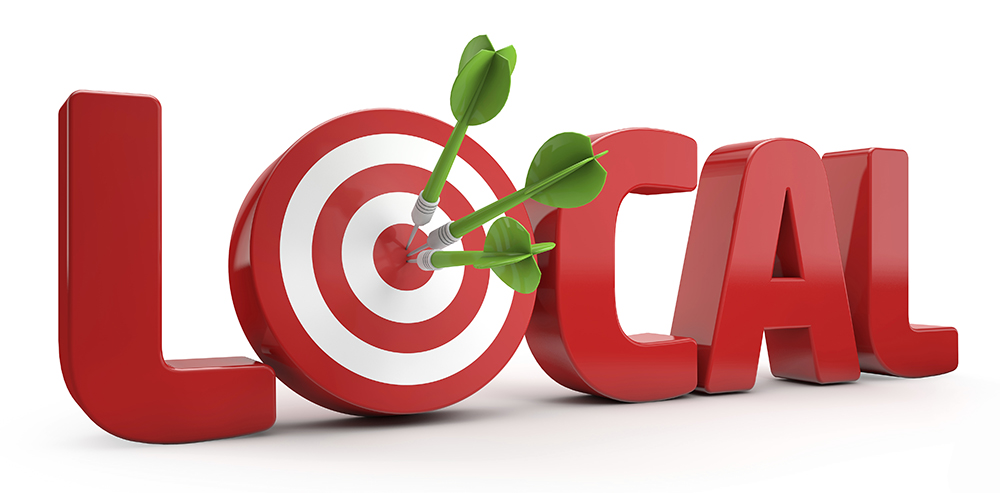 ---
Tips to boost your local visibility with Google, local directories and other online channels
A version of this article originally appeared on Small Business Marketing Tools
While many businesses strive to gain maximum exposure online, it is important to remember your local market. Especially for those with a physical location (like a marina or boat dealer), a local audience is perhaps most valuable to their bottom line.
Many people turn to the Web to find a business and if it cannot be found, they are under the perception that the company does not exist.
So what can you do to boost local visibility for your marine business?
---
---
1. Google First
Even with the vast array of competitors, Google continues to dominate the market by contributing to 68% of search volume in February 2014 alone, according to comScore. In order for the popular search engine to place a high value on a business, the owner needs to position themselves in the mind of the consumer. Constantly developing algorithms are filtering out those that try to take "shortcuts" and favoring those that provide genuine value to a search. Being smart with search engine optimization (SEO) strategies will encourage a more prominent placement as well as both online and offline traffic.
One of the misconceptions many businesses have about SEO is that results are quick. In fact, it takes months to a year before the effects of such efforts can be seen. Therefore, business owners need to stay patient and give the process time to prove itself before adjusting the strategy.
Tip: Write for the consumer, not Google. Search engines are most attracted to relevant and unique content. To achieve the best SEO, contribute articles and quotes to great media outlets or start your own blog. A regular stream of articles speaking to your expertise will attract your two target audiences: consumers and Google.

Get content from every day events at your business – like delivery of new boats, special events happening at your marina or a highlight of marine services you provide.
2. Get Listed
Printed directory books are almost obsolete as there is a strong transition to online listings exclusively. Location based check-in services, review sites, social media directories, and mapping services are great platforms for businesses to get their business known by the local community. Furthermore, being represented across multiple, reliable platforms like Yelp, Facebook, YellowPages.com and MerchantCircle, can help with your search engine ranking.
While this strategy can tremendously help a business reach a local audience, it also holds the power to achieve the opposite. Business owners need to stay aware of what information is being distributed and to what outlets. Inconsistency across platforms can do more harm than good as search engines will find it challenging to identify the business and properly rank it on results pages.
Tip: There are solutions on the market, like 1&1's List Local, that allow for users to input key business details only one time for local listings. Then, the details are pushed out to their entire directory database. Changes to promotions or hours can then be adjusted in the centralized location and updated across all platforms within minutes. This eliminates the need for multiple logins, outdated information, and neglected listings.
3. Mobilize
comScore recently identified mobile trumping that of desktop devices accounting for 60% of all online traffic. In fact, most of it came from searches with "about 23% of organic traffic to websites now originating from Android and iPhone devices while 12% comes from tablets."
It is a largely missed opportunity if your online strategy is only enhanced for PC viewing. If not optimized for mobile, visitors are forced to scroll, pan, and zoom extensively to see websites in their entirety. Specifically for local customers, a strong mobile presence will make it simpler for them to find your physical location while on-the-go.
In fact, mobile significantly impacts SEO ranking now. Google prefers websites with a responsive design and it is reflected in results pages. If done correctly, a business can gain a competitive edge against those that have not welcomed this trend.
Tip: Responsive designs automatically detect the device in which a site is being visited. The layout and content of the site is then adjusted to fit the end users screen size and resolution for ideal viewing. Check with your Web hosting provider to see if they offer responsive designs. Employing this in your online strategy can make a huge difference in getting found online by a mobile audience.

Most boaters are doing online research first – checking out your boat listings and services offered – and a growing number of them will be doing it from a mobile device!
4. Evaluate the Channels
Every business is different and the process of "trial and error" is often necessary to identify exactly which strategies are best and worst for a specific company. This is also true for online directories. Take time to examine the options online and identify those channels that are best to be leveraged for your individual mission.
Tip: Take advantage of the analytics tools that are available to you. These statistics will help determine elements like where most of your visitors are coming from, what pages they are viewing and overall website traffic. Apply these insights to your overall online strategy to best attract your target market.
Photo Credit: ©iStockphoto.com/ahmetemre
---
The following two tabs change content below.

As a manager for 1&1 Internet, Inc., Kelly Meeneghan Peters is an industry specialist providing expert advice on how SMBs can thrive online. With a passion for helping SMBs to get off the ground and become profitable, Peters' goal is to eliminate hesitations of getting online and encourage SMBs to embrace all the Web has to offer including website design, social media and online marketing. 1&1, a global leader among Web hosts, provides companies with the tools necessary to get online and be successful. For more information visit
www.1and1.com
or learn about how you can drive success for your business at
blog.1and1.com
.

Latest posts by Kelly Meeneghan Peters (see all)