---

Created by sailing enthusiasts in the UK, Boatshed grows to 50 yacht brokerage locations worldwide and offers private label brokerage technology
Many businesses in the marine industry were started by boaters with a passion for boating. They found a way to make a living surrounded by the life they love. Along the way, many have invented new products, new ways to enjoy boating, or new services to improve upon the buying and selling process.
That's exactly what happened to co-founders Neil and Mandy Chapman of Boatshed Yacht Brokerage Group. They created a company to fill a void they saw in the market, combining their entrepreneurial spirit and passion for boating.
Boatshed has grown from one yacht brokerage location in the UK to a global business with 50 locations in many different countries. They are also developing a private label solution that is very unique to the yacht brokerage market.
We asked Neil Chapman, founder and managing director of Boatshed, to share his inspirational story of growth in the marine industry.
---
---
Boatshed – in the early years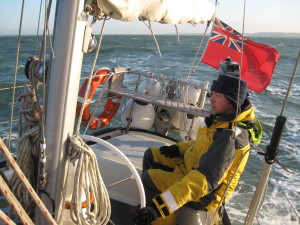 Back in 1996, Neil and Mandy Chapman purchased a Rebel 41 ketch – which was in pretty poor condition – and they spent two years fixing the boat up. Their dream was to be able to sail and spend time living aboard a boat on a ten month sabbatical that would take them down towards the Mediterranean.
Unfortunately, in their first month of sailing, they managed to roll the boat 360 degrees in the Bay of Biscay in a force 11 storm, 70 to 90 knots of wind and 14 metre seas. The boat wasn't lost, however. She was salvaged and Neil and Mandy spent three months repairing the boat in Southern Ireland.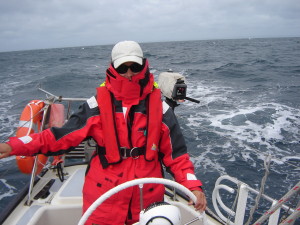 Having repaired the boat, they sailed down to the Mediterranean and up to the Baltic, eventually returning to their jobs after the ten month sabbatical. When they got back to their jobs – Neil worked in the hotel business and Mandy worked as a graphic designer – but they were desperate to do something with boats.
With a very limited budget, they managed to persuade a small yacht brokerage company in Milford Haven in Pembrokeshire, South West Wales, into selling them that particular business.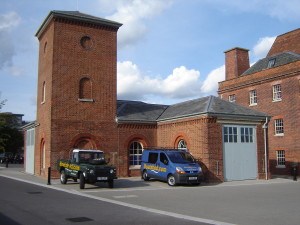 So, in August 1999, with no background in yacht brokerage whatsoever, they took over the small Milford yacht brokerage office. The business was selling approximately ten boats a year and Neil and Mandy sat in the office waiting for people to come in and hopefully buy boats.
It very rapidly became apparent that people needed more information before they were prepared to travel all the way to Milford Haven, and this was their first business challenge.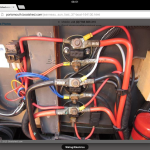 To convince people to travel a distance, they went on board each boat, took photographs of all of the components that people were interested in and generally the bits of equipment that people don't show you when you're looking to buy a boat – the bilges, the engine room, the wiring, the sail fabric, the quality of the upholstery and all the warts and all areas of the vessels.
This approach turned out to be very successful. By placing this information on the web, calling the website Boatshed.com, not only were people prepared to look at the information online, but they travelled to come and see the boat. The business actually won a number of high profile awards, managing to sell 118 boats in its first year (up from the previous average of 10 boats a year).
Growing the Boatshed Business
That was 14 years ago… and Boatshed has experienced tremendous growth over the years. The business has now grown to over 50 Boatshed locations as far afield as Seattle in the U.S. to Phuket in Thailand.
Friends and people have come and gone but the business has continued to grow, now selling over a thousand boats a year across locations as far as South Africa, South America, Japan and Australia.
"Clearly, when we started off, we needed something to physically sell to the individuals who were coming forward wanting to run these Boatshed businesses," said Neil. "The Boatshed businesses were very much sold on a license basis, but by giving people their own territory, their own brand, their own website, so they could take ownership of their own individual businesses."
This license approach enabled rapid growth in the early days. Each individual Boatshed has an individual brand and an exclusive territory. They also designed the system so that many of the listings can be shared across offices. So as new Boatshed locations open they have the credence of having over two and a half thousand listings available to it, but also it can share commission between offices.
A focus on technology has also been vital to the expansion of the Boatshed group. Not only for the customer facing websites, but also a dashboard or back office brokerage management system that has been continuously developed over the last 14 years.
The customer and boat process remains exactly the same as they did in day one. Every boat that is listed by Boatshed follows the same protocol. Someone goes on board, takes a standardized set of photographs and detailed information, record inventory details, ages, capacities, manufacturing details, as well as putting on their own personal comments of their observations of the boat… while building an important relationship with the seller of the boat.
In order that customers coming to the website can see the full sized photographs, they are asked to register. There's no charge for this registration, but that enables them easily to login and utilize the extended features of the Boatshed system.
The Evolution of Boatshed
There are now over 150 brokers and listing agents involved in the Boatshed business. The focus on technology means that everyone in the organization has access to a pretty sophisticated set of management tools to manage all of the boats, customers and owners. But most importantly, each location manages all of the customer behavior data that is the vital element in the sales process. The system also manages feeds to third party sites (like YachtWorld or Boatshop 24), as well as all of the standard yacht brokerage needs to stay in touch with their extensive database of customers.
New and innovative tools have also been developed to meet challenges along the way.
An auction system called Boatbid.com enables Boatshed to place certain boats up for auction, inviting bids from interested parties. Should a bid be successful, or close to the asking price, then that bid passes into the normal full yacht brokerage process. It enables extra activity to be gained on boats, but avoids some of the pitfalls with buying a boat unseen on traditional auction sites such as ebay.
A white label version of the Boatshed platform was developed to work more closely with other companies in the marine industry. Boatshed now works with existing brokers, yacht charter companies, boatyards and marinas, enabling them to have a fully branded own labelled version of the Boatshed platform.
Translation and localization has also been an important part of expanding globally. The Boatshed platform is now fully translated into 15 different languages, including Arabic.
Development of a cloud-based platform and a content distribution network to make sure that whether you're looking at a Boatshed page in China or in the United States, everything loads quickly and accurately.
The traditional franchise or license model has also moved to more of a cloud-based service model where Boatshed locations pay a minimum amount of commission each month and can enjoy all of the facilities of the Boatshed system and platform.
Despite the global growth, Neil and Mandy Chapman claim they still really enjoy it, and their mantra of "any business needs creative ideas, cool people, hard work and lots of love" still applies! Neil adds, "In the words of James Barrie… Nothing is really work unless you would rather be doing something else."
Share Your Marine Growth Story
Do you have a story to share about how you developed your marine business and continue to grow today? Contact us to Submit a Marine Growth Story Request and we may profile your marine business on Marine Marketing Tools.
---
The following two tabs change content below.

Diane is a marketer, avid boater and author of the award-winning book
PR Tools to Toot Your Own Horn
. In addition to being founder of MarineMarketingTools.com, Diane runs the small business site
SBMarketingTools.com
and the boating lifestyle sites
MyBoatLife.com
and
BoaterKids.com
.

Latest posts by Diane Seltzer (see all)