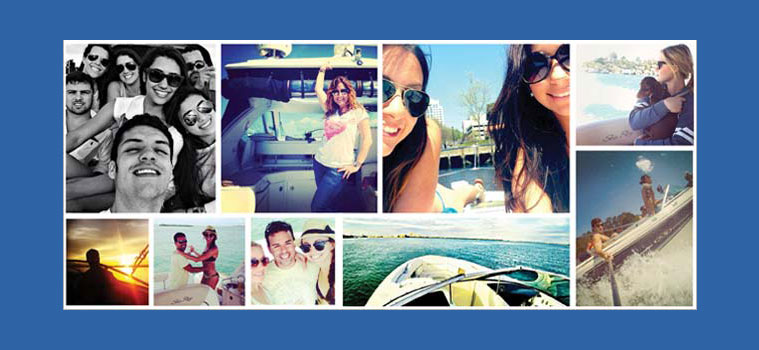 Takeaways for boating businesses to attract and engage the millennials demographic
A version of this article originally appeared on SBMarketingTools.com
Millennials are the largest generation in history with consumer demands new to many business owners. More social, peer influenced and technically savvy than any other age group, businesses need to know how to approach this market in order to gain their attention and turn them into customers.
Today, traditional marketing techniques no longer hold the significance they once did. As younger generations reach the age of consumerism, new and established businesses need to adapt to their changing demands.
With more than 80 million Millennials (roughly born in the 1980's and 1990's), this group is the largest generation in history according to statistics released by the U.S. Census Bureau. Perhaps more importantly, this group is also considered to be one of the most challenging to approach. As a business owner, it is critical to understand all target markets in order to continually develop product portfolios, marketing techniques, and customer service.
So what do marine marketers need to know in order to attract Millennials and grow their business in boating?
---
---
Social Society
Younger generations love to share. Be it positive or negative experiences, most likely they will tell everyone from friends and family to people they have never met. Texts, email, social media, and meetups are a few of the outlets leveraged to have their voice heard.
Facebook is perhaps the largest driver of this social culture. Dominating the social networks, not only does the platform make it simpler to instantly share but also to link to favorite websites, products and articles. The more information consumers can provide those interested the better.
Takeaway: Marine businesses need to cater to this craving for social attention. Be engaging on social media through video and photos, host relevant events accompanied by unique hashtags, send email newsletters with share buttons, or start a contest to encourage cross channel sharing. The opportunities are endless and creativity can make you stand out.

Be sure to also tap into growing channels like Instagram and Pinterest to find new ways to engage the younger boating demographic.
Peer Influenced
While peer influence often carries a negative connotation, the power it holds can be a strong tool for businesses. Just as consumers like to share their experiences, they also like to learn about them. Product reviews, both the good and the bad, are the second largest factor when making purchasing decisions, according to PowerReviews. Though it may seem counterintuitive, the same research found 86% of consumers under 45 years-old actively seek out negative reviews. As a smart strategy to build trust, this shows that the company is not actively trying to hide anything and can also help identify exactly which product is best for them.
Takeaway: There is an incredible power in public reviews. If it is not already integrated, a feedback feature should be available on a dealer or marine business website. Furthermore, owners can encourage customers to share their experiences. Savings on future purchases or in-store gifts can entice reviews online, no matter if it is positive or negative.
Technically Advanced
This generation grew up instantly "connected." From early ages, virtual communication was at their fingertips. TVs, computers, cell phones, and tablets are just the tip of the iceberg when it comes to the technology they rely on to accomplish daily tasks. In a culture where text messages replace phone conversations and search engines replace phonebooks, the marketing methods used to reach consumers are consequently adjusting.
Marketers are seeing a significant shift in dollars moving to online. More than ever before, businesses are relying on visibility and reputation online via social media, search engine advertising, mobile functionality, email marketing, and blogs.
Takeaway: If you have not yet optimized your website for mobile devices, you are already behind. Millennials are on the move and thus search via smartphone to find what they need, especially when looking for a local marine business or dealer. Operating exclusively with a desktop-based site will require consumers to pan, zoom, and scroll to see the site in its entirety. This frustration can deter consumers away from you and in the direction of a competitor.
As a marine marketer it is essential for you to stay up with the trends in marketing – continually adapting strategies to reach new demographics that are vital to the growth of your business in boating.
---
The following two tabs change content below.

As a manager for 1&1 Internet, Inc., Kelly Meeneghan Peters is an industry specialist providing expert advice on how SMBs can thrive online. With a passion for helping SMBs to get off the ground and become profitable, Peters' goal is to eliminate hesitations of getting online and encourage SMBs to embrace all the Web has to offer including website design, social media and online marketing. 1&1, a global leader among Web hosts, provides companies with the tools necessary to get online and be successful. For more information visit
www.1and1.com
or learn about how you can drive success for your business at
blog.1and1.com
.

Latest posts by Kelly Meeneghan Peters (see all)