---
---
New Yanmar Premium Brand project to include new logo, concept boat, diesel engine and marine wear lines [PHOTOS]
Yanmar, marine engine manufacturer, has unveiled a new "Premium Brand Project" during the America's Cup on September 16, 2013 that aims to build its brand across new channels.
According to the company release, the Premium Branding Project hopes to "become a brand that represents premium value for our customers". As a 100 year old business headquartered in Japan, the company will continue to focus on engineering excellence while challenging itself to be further market, customer and solutions-focused to affirm Yanmar as a premium brand.
Elements of the Yanmar Premium Brand Project include:
New Yanmar brand logo with a "Flying Y" (illustrated above) designed by Kashiwa Sato of Japanese firm Samauri Inc. that will be incorporated in all product lines and marketing worldwide.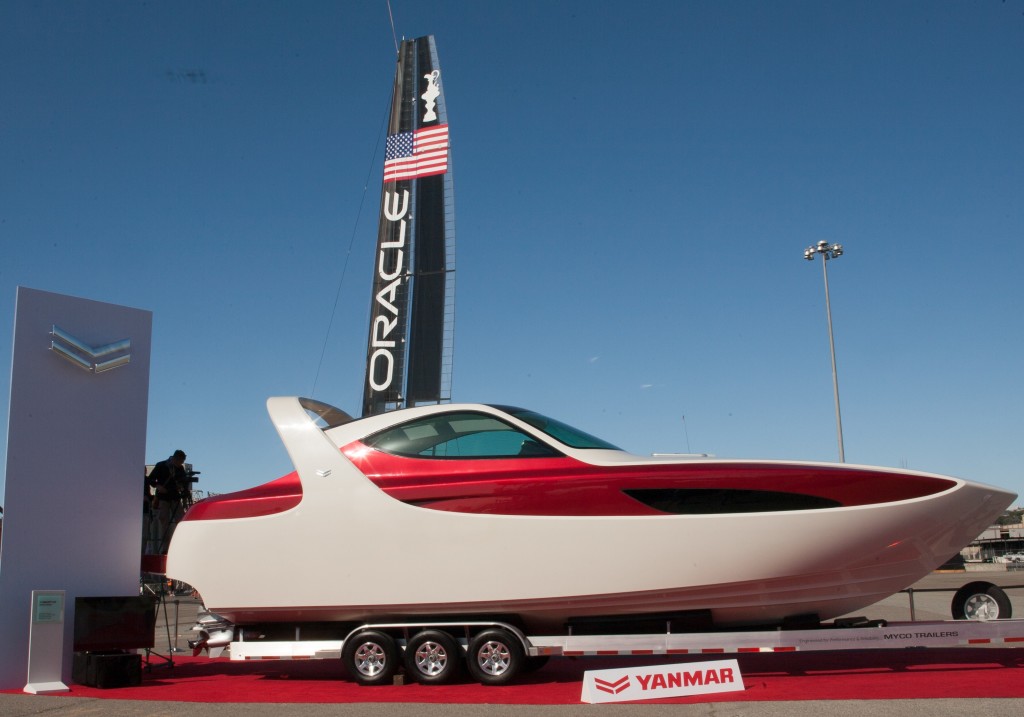 A new concept X39 express cruiser, developed in close collaboration with Yanmar and renowned industrial designer Ken Okuyama. Powered by twin concept FY01 Yanmar 6-cylinder diesel engines, the boat is designed to achieve a top speed of 43 knots and will be in limited production  tentatively planned for the end of 2014.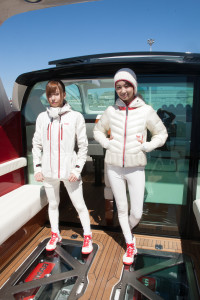 New Yanmar premium marine clothing lines were created through fashion designer Naoki Takizawa using lightweight yet waterproof materials that retain heat, specially cut for ease of movement.
The premium marine wear will feature a titanium white color scheme with red accents that incorporate the new Yanmar logo and is set to launch in 2014.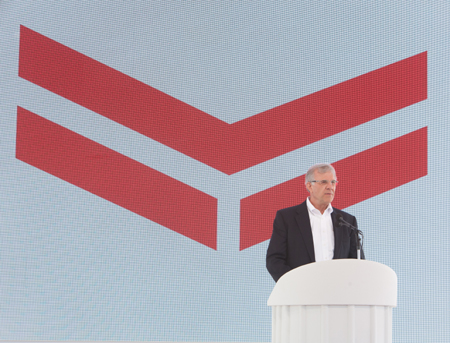 On the branding project, Yanmar America president Ted Bregar noted, "We will continue to invest in our customer service and collaboration with our distribution network to match the excellence of our products, as we become a brand that represents premium value for our customers."
The Premium Brand Project launch including a brand promotional video by Yanmar to further introduce their new branding.
Marine Marketing Best Practices
Although Yanmar is a 100 year old company they recognize that they need a fresh new branding strategy. The integrated branding approach involves more than just a logo and new look – it encompasses tangible products (such as the concept boat and marine wear line) that depicts the brand image of innovation and customer focus they hope to achieve.
---
The following two tabs change content below.

MarineMarketingTools.com
provides occasional coverage on marine marketing newsworthy events and other updates that offer marine marketing opportunities to grow businesses in boating. If you are interested in a profile, please see our
sponsored post opportunities
.

Latest posts by News Editor (see all)