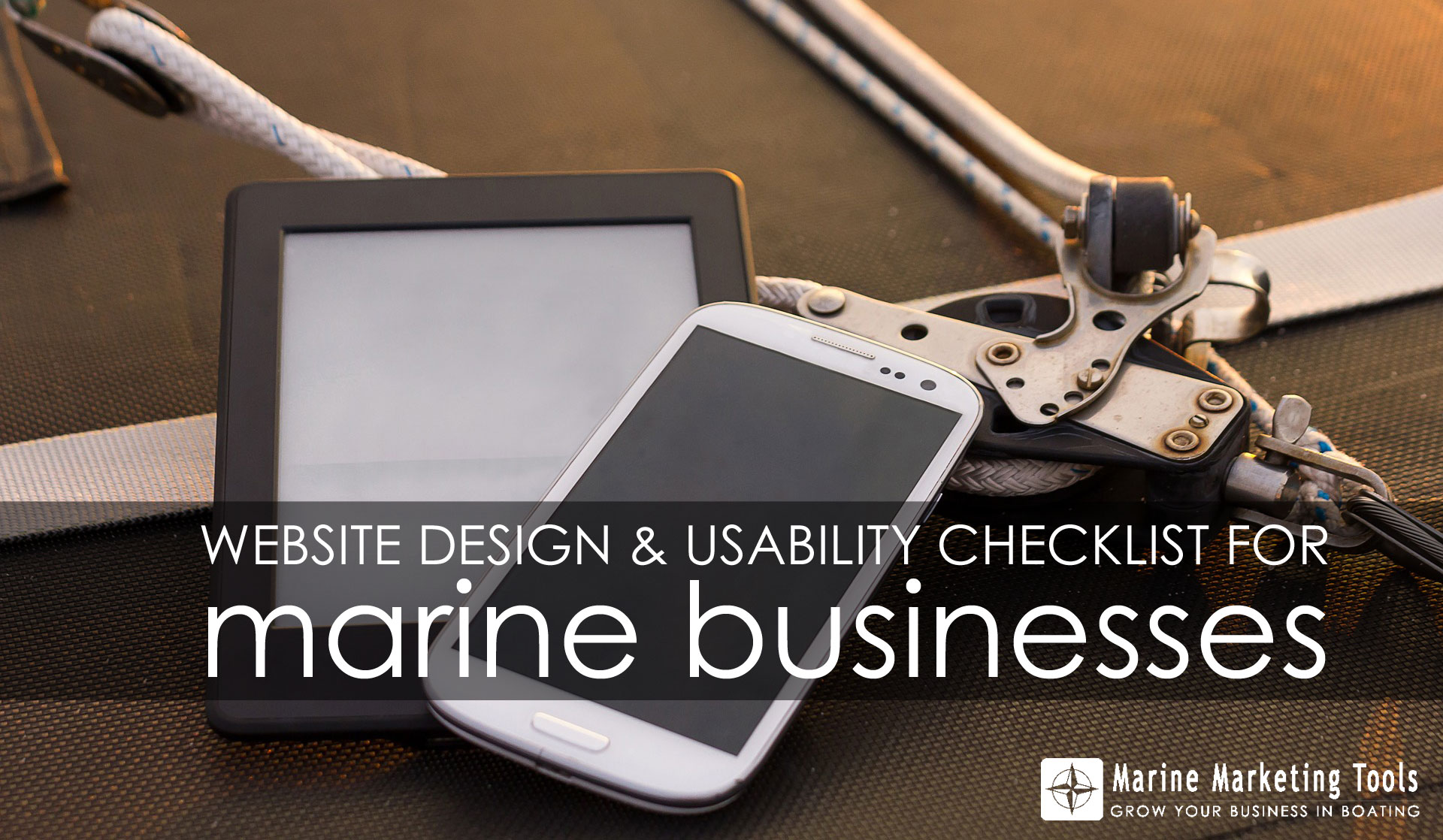 Ample time and money will go into the design and testing of any new business website, but there are a few considerations that marine and shore support businesses should include to ensure that they are optimized if they are targeting boaters and users on the move.
Here's a basic web design and usability checklist developed especially for marine marketers… taking into consideration points that are particularly relevant to usability at sea.
---
Web design and Usability Checklist
Before finalizing your new website design, you should ask your developer or designer:
---
---
1. Is my website mobile friendly – Can it be viewed fully and all features used completely on mobile devices?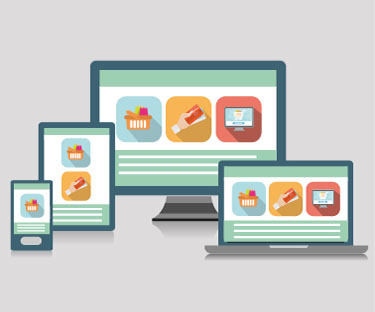 Traditional desktop websites will not automatically re-size to display in their proper form on mobile devices, which can be problematic for users searching on the move.
To avoid displaying unruly web pages and menus, you should therefore request that your new website is made in a 'responsive' or 'adaptive' design, so that it may be viewed fully on mobile devices, such as smart phones and tablets.
This may be a project that costs more from the outset, but with more and more boaters making online purchases and inquiries at sea, it is an investment that may be worth making in the long run.
2. Is my website cross-browser compatible – Will it be displayed as intended across different web browsers?
When ensuring that your new website is compatible with popular mobile devices, you should also consider browser compatibility across popular platforms both in their past and present versions, as well as the various operating systems that they may be being viewed on in order to avoid your website being displayed improperly.
It's not always guaranteed that boaters will be using the most up-to-date technology and software, so it's best practice to ensure that your website is compatible with commonly-used technologies and browsers to ensure that no one will find a disfigured or unusable version of your website.
3. Does my website use Adobe Flash – If so, can this be avoided?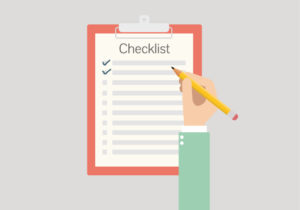 Adobe Flash is a popular software for creating eye-catching videos, animations and more, but it is still not widely believed to be accessible by search engines and their ranking factors. Mobile devices may also have trouble in viewing web pages made in Flash, which when you think about it, is probably a large portion of your audience and demographic.
Regardless of your opinions on this (or your web developers), it's probably best to create your website without Flash to avoid this headache.
To learn more about web design and usability important to marine businesses, check out the full 7 Step Web Design and Usability Checklist developed by YachtingPages.com.
---
The following two tabs change content below.

Sarah works as part of an established marketing team at the
Yachting Pages Media Group
. Present aboard 97% of superyachts globally, Yachting Pages is the world's leading superyacht directory, available in print and online, offering marine businesses help with their marketing and advertising strategies by putting them directly in front of key decision-makers in the industry.

Latest posts by Sarah Rowland (see all)