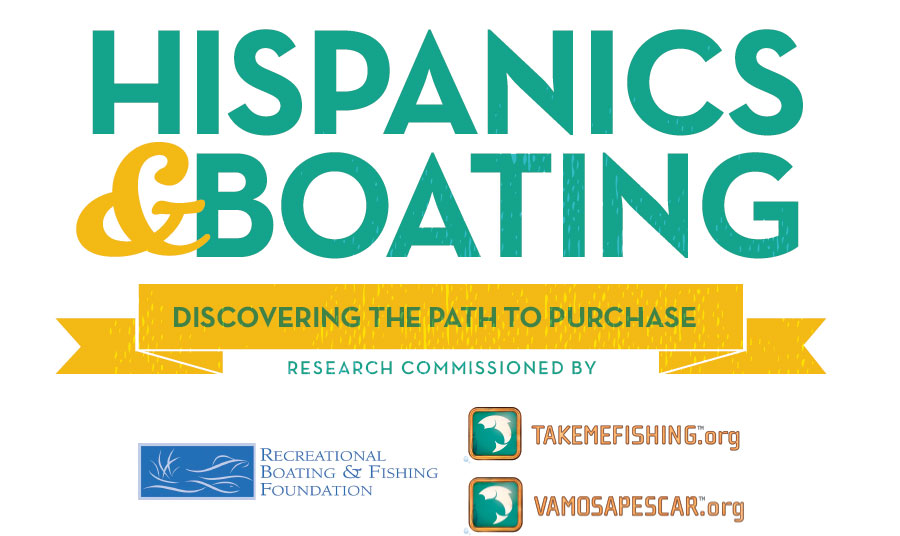 The Recreational Boating and Fishing Foundation (RBFF),  along with RBFF's Hispanic marketing firm, Lopez Negrete Communications, has released results of a new research study on Hispanics and boating.
The Hispanic Boating Path to Purchase Research, which was commissioned by RBFF to learn more about Hispanic attitudes and motivations, challenges and barriers to boating, also reveals key elements in the path to purchase a boat among Hispanics.
The research was first announced at the 2015 Miami International Boat Show, followed by a webinar on the topic, and is now available in an abbreviated infographic format that highlights key findings on Hispanics and boating.
RBFF learned through the research that once there is a realization that boating is something they can afford, it becomes a symbol of success for Hispanics and an important way to reward themselves for their hard work and achievement. Also, spending time with family is the single largest motivator for Hispanics when deciding to buy a boat. Like the general market, exposure to boating generally increases the likelihood of purchasing a boat among Hispanics.
Despite the positives of boating, the perception of affordability is the most significant obstacle to ownership, with 29% of prospective Hispanic boat owners surveyed citing learning they could afford a boat as a primary motivator. Dealerships play an important role in the path to purchase with half of those surveyed visiting three or more dealerships regardless of how they ultimately purchased a boat.
See the full infographic below for highlights of the research below: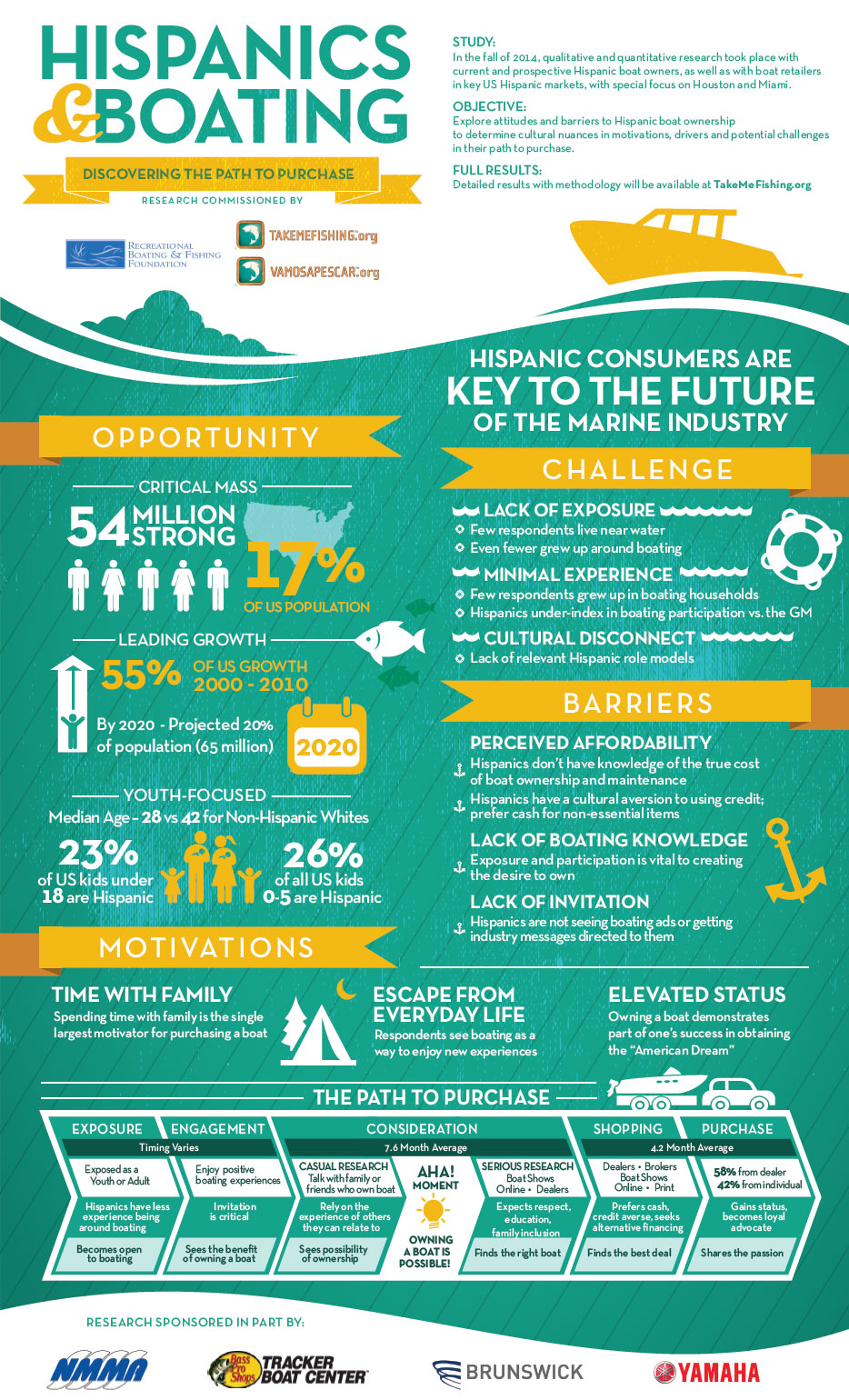 For more information on the RBFF Path to Purchase Research, along with Hispanic Marketing Campaign materials for boating and fishing, visit the resource center for RBFF Programs & Materials: Increasing Participation in Boating and Fishing.
---
The following two tabs change content below.

MarineMarketingTools.com
provides occasional coverage on marine marketing newsworthy events and other updates that offer marine marketing opportunities to grow businesses in boating. If you are interested in a profile, please see our
sponsored post opportunities
.

Latest posts by News Editor (see all)