---
New generic top level domains (gTLD) for boating and yachting to be managed by Dominon Marine Media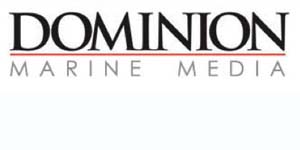 Dominion Marine Media (DMM), a division of Dominion Enterprises, has announced they will play an integral role in the development of the internet generic top level domains (gTLD) for .yachts and the previously announced .boats.
The introduction of the .yachts generic Top Level Domain (gTLD) enables businesses and individuals to secure a meaningful and memorable online identity that demonstrates exactly what they are about in the marine sphere.
Use of the .yachts gTLD (and .boats gTLD) will only be available to verified enties that provide beneficial products, services and information to the yachting industry, meaning consumers will be able to trust the verified operators of .yachts websites for relevant content on these sites.
Dominion Marine Media will be a Registry Operator for the .yachts and .boats domains.
What is a Registry Operator?
A Registry Operator is the wholesaler of domain names and sells names via Registrars. It manages the registration of domain names, establishes policies for domain name allocation, and technically operates the domain. Dominion Enterprises is the Registry Operator for .yachts.
"We are proud to be part of the largest ever expansion of the domain name system," DMM president Ian Atkins said in a statement. "We will see major changes in the Internet and opportunities for online innovation in the marine and other industries. Vying for domain name space has become increasingly difficult at a cost-effective level for businesses. DMM is leading the way in addressing this with the launch of .yachts — and soon .boats — to offer more explicitly descriptive and brandable domains to marine brands and businesses."
Although Dominion Marine Media will be managing the release and availability of .yachts and .boats they will not be responsible for setting prices for the individual domain names.
Brands and businesses in the marine industry can visit http://nic.yachts/ to register their interest in a .yachts domain or sign up for the .yachts Founders' Program to benefit from special rates and early availability. .Yachts domain names will be available in Spring 2015.
The Internet Corporation for Assigned Names and Numbers (ICANN), which is responsible for generic Top Level Domains (gTLDs), concluded there were not enough domains available, therefore stifling innovation and reducing competition. In the next few years, domain endings will grow from 22 generic terms such as .com and .gov to in excess of 1,300. This will make the internet safer and more efficient and will streamline users' online experience.
---
The following two tabs change content below.

MarineMarketingTools.com
provides occasional coverage on marine marketing newsworthy events and other updates that offer marine marketing opportunities to grow businesses in boating. If you are interested in a profile, please see our
sponsored post opportunities
.

Latest posts by News Editor (see all)