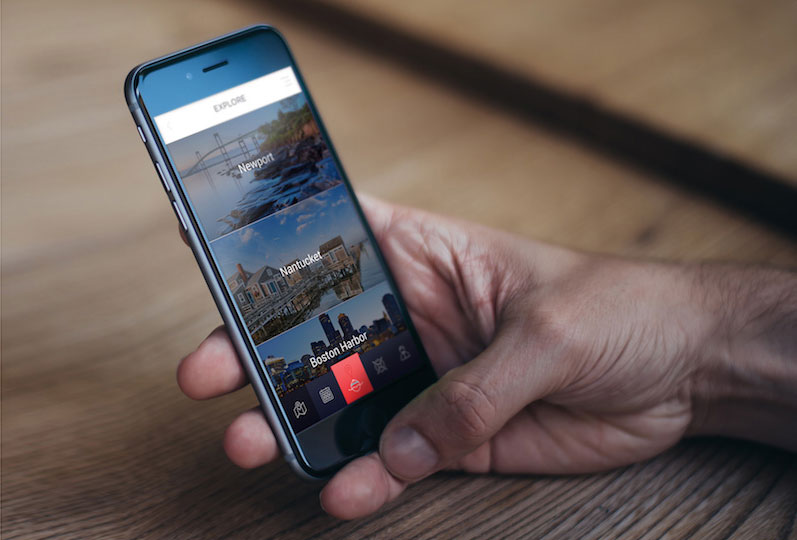 ---
Partnership gives BoatUS members a new member benefit by waiving fees for online transient slip booking at BoatUS participating marinas
Boat Owners Association of The United States (BoatUS) has announced a new partnership with Dockwa, an award-winning unified booking and marketing platform that greatly simplifies the transient slip booking process, that allows 500,000+ BoatUS members to find and book a slip with just a few taps on the Dockwa app.
Dockwa is a seamless and secure process that streamlines communication and payment via an innovative digital platform that no longer requires reservations via email or phone.
---
---
Partnership Benefits to BoatUS Members:
As an exclusive BoatUS benefit, members using the Dockwa app or choosing to book online at Dockwa.com will have booking fees waived when arranging dockage at any of the BoatUS Participating Marinas. Discounts will be subject to specific marinas within Dockwa's growing network. This member perk is in addition to the exclusive transient slip discount currently offered to BoatUS members, which typically reflects a 25% savings. BoatUS members can sign up for Dockwa with great ease and convenience by simply entering their membership number during the registration process where all applicable discounts will be automatically applied.

Typical booking fees for boaters using the Dockwa are 5%.
"This is the most convenient way for our members to book their transient reservations for docks and moorings," said BoatUS Vice President of Membership Heather Lougheed. "No waiting for a call back, no voicemail or web forms to fill out. Just tap the Dockwa app, book and dock. You don't even have to bring your wallet as payment is automated. If weather causes you to change your plans, it can be done with Dockwa's easy messaging feature."
The ease and convenience of the Dockwa platform has been positively received by early adopters within the marina and boating community. "Dockwa is the only mobile reservation service that really listened to our concerns," said Tom Cox, General Manager and owner of the Constitution Marina in Boston, Massachusetts. "They have the technical know-how and the business acumen to make this next generation of marina software a success."
Launched in May of 2015 in the New England region, the entrepreneurial team of eight rapidly expanded down the Eastern Seaboard with a growing network of over 175 marinas from Maine to the Bahamas. The platform has already begun west coast expansion with plans to expand to further develop to other parts of the country later this year.
Additional benefits for marina managers through the Dockwa platform include:
a user-friendly web-based dashboard that lets operators review and confirm reservation requests
customer relationship tools
management capabilities
an easy and secure method for collecting payment
The ability to aggregate and store customer information into an online database also creates opportunity to optimize operations and boost traffic and revenue.
---
The following two tabs change content below.

MarineMarketingTools.com
provides occasional coverage on marine marketing newsworthy events and other updates that offer marine marketing opportunities to grow businesses in boating. If you are interested in a profile, please see our
sponsored post opportunities
.

Latest posts by News Editor (see all)