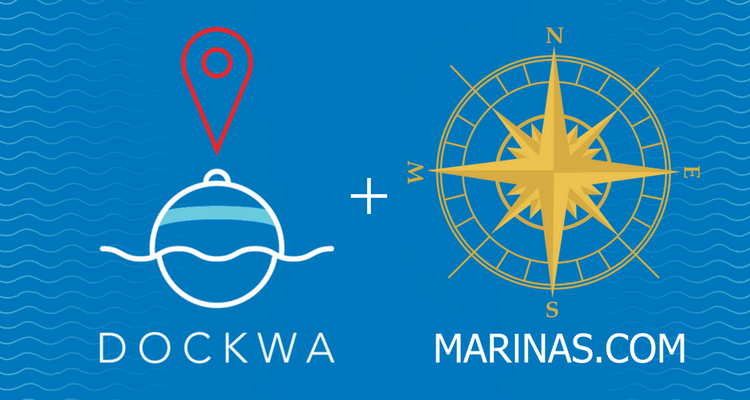 ---
Integration of Slip and Mooring Reservation Platform Dockwa and Marine Information Directory Marinas.com Elevates Industry Experience to New Level
Dockwa, Inc., the slip and mooring reservation platform which boaters use to connect to marinas online and by app, has announced that it has entered into a definitive agreement to acquire Marinas.com, the world's most extensive online marine directory of more than 75,000 marine locations, including 15,000 marinas, yacht clubs, and shipyards.
Marinas.com was the first online resource of its kind for the marine industry, pioneering a comprehensive guide for boaters worldwide and amassing more than 100,000 users. Marinas.com solves the challenge marinas face in reaching new customers by providing online and digital tools to communicate.
The acquisition solidifies Dockwa's position as a leader in marine technology and expands Dockwa's already growing footprint of marinas. Dockwa's marina network and boater community tripled in size in 2016, resulting in a 1,766 percent increase in nights served. Incorporating Marinas.com into its portfolio demonstrates the startup's continued commitment to advance the marine industry as a whole.
"The company vision of Dockwa is highly aligned with the vision of Marinas.com," said Mike Melillo, CEO of Dockwa. "Both connect marinas with boaters and provide marinas with the online tools and data necessary to make informed decisions about their business strategies. By unifying these platforms, we can more rapidly advance technological adoption in the industry and help our customers achieve their growth goals."
---
---
Next Steps for Dockwa and Marinas.com
Marinas use Marinas.com's online tools to advertise, generate sales leads and implement digital marketing campaigns. These efforts help marinas drive new business and foster brand loyalty with repeat customers. The application of both Marinas.com and Dockwa's product offerings extends beyond a marina's management team, proving a powerful tool for dock staff who manage daily operations.
In a note to Dockwa marina customers, Dockwa CEO Mike Melillo outlined next steps for the aquisition:
Enhancing  Marinas.com user experience for marinas and boaters alike by continuing to improve the Marinas.com platform and product offerings, adding value to the marinas using the site today
Leveraging Marinas.com's existing online presence to increase traffic to partner marinas
Heighten Marinas.com's focus on online marketing and customer service, evolve the Dockwa Connect product and ultimately merge the two product offerings
The acquisition of Marinas.com also encompasses the domains reservenow.com, marinafinder.com, boatbuzz.com, and geowake.com. With this acquisition, Dockwa grows its marina partner network to more than 500 businesses and further expands its international footprint to Central and South America, and parts of Europe.
---
The following two tabs change content below.

MarineMarketingTools.com
provides occasional coverage on marine marketing newsworthy events and other updates that offer marine marketing opportunities to grow businesses in boating. If you are interested in a profile, please see our
sponsored post opportunities
.

Latest posts by News Editor (see all)