---
Strategic partnership gives Brunswick dealers access to Boatbound peer-to-peer boat rental marketplace
Brunswick Corporation has announced that they have launched a strategic partnership with Boatbound, a growing peer-to-peer boat rental marketplace. The partnership is based on a joint mission to make boating more affordable and accessible for everyone.
The partnership provides Brunswick's dealers, through the Brunswick Dealer Advantage dealer services program, potential income from renting boat inventory and access to an emerging segment of boating consumers.  Brunswick will also be able to gain important insights into boater behavior by more closely monitoring and observing developing trends in the consumer boating market.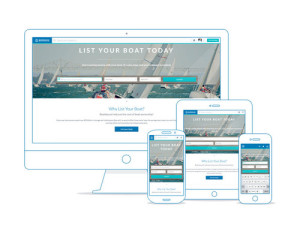 Boatbound will receive important growth resources and support from Brunswick through a significant financial investment for their latest financing round. According to Boatbound founder and CEO Aaron Hall, "The online peer-to-peer market concept is already making successful inroads into the travel, hotel and auto-rental industries. Both Brunswick and Boatbound see the boating industry as a natural next step and look forward to realizing this vision."
"The long-term health of our industry requires us to make boating even more accessible and affordable, especially among younger, aspiring boaters," said Brunswick Chairman and Chief Executive Officer Dustan E. McCoy. "Boatbound offers an innovative way to provide those interested in boating with actual boating experiences, which we believe will translate to boat ownership down the road. Additionally, Boatbound's business model provides rental income opportunities to current boat owners who also gain access to boat rentals when away from home."
---
---
Marine Marketing Opportunities
Popular Brunswick boat brands like Sea Ray, Boston Whaler and Bayliner will begin to roll out programs to their nearly half a million ownership clubs. The strategic partnership gives members access to each others boats and exclusive benefits. Dealers will also benefit by being able to earn revenue by renting out excess boat inventory and giving potential future customers access to a boating experience.
How the Brunswick and Boatbound program will work:
Boat owners have full control over who rents their boat as well as the rental price, availability and listing options through the Boatbound platform on their own terms. Every rental includes up to $3 million in insurance protection from one of the most trusted insurers in the world, as well as on the water towing and support from Boat U.S.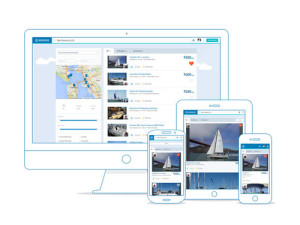 Boat renters can search for boats by boat type, location, price, and options including boats listed with or without a captain, anywhere in the US. With no membership fees or regional restrictions, the platform promises to give access to water nearly anywhere as inventory of boats continues to grow.
The strategic partnership with Brunswick hopes to add an increased level of trust and credibility to the Boatbound rental marketplace. Boatbound's  initial efforts are focused on the Miami and San Francisco markets, with additional markets planned as Boatbound expands throughout 2014.
---
The following two tabs change content below.

MarineMarketingTools.com
provides occasional coverage on marine marketing newsworthy events and other updates that offer marine marketing opportunities to grow businesses in boating. If you are interested in a profile, please see our
sponsored post opportunities
.

Latest posts by News Editor (see all)