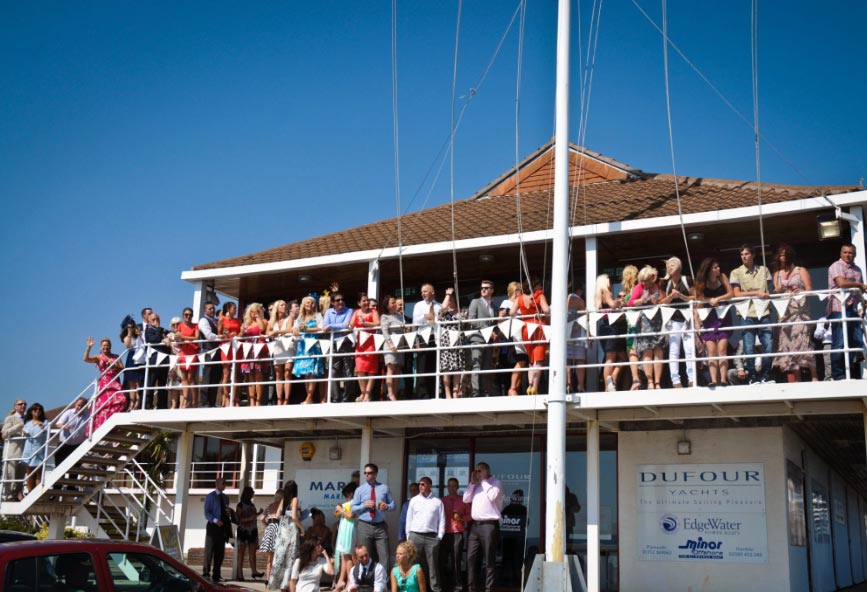 Community boat and yacht clubs offer critical access to the water and significantly add to the quality of life for local residents. Boat and yacht clubs are great places to keep a boat and enjoy the boating lifestyle with like-minded friends, and offer local communities critical access to the water.
But growing club membership today is a lot different than years ago – it's more challenging than ever to get new members.
To help with the issue of membership recruitment, Boat Owners Association of The United States (BoatUS) offers two new resources – a five-minute video and comprehensive BoatUS Magazine feature – that can help clubs grow membership.
---
---
Video: Growing Boat Club Memberships
In this video, BoatUS' Scott Croft shows some ways clubs can be creative in growing membership by looking a new ideas, tips, and incentives to get members of the community to join your club. Some of these ideas are from a knowledgable industry consultant, some come from Croft's own experience working with clubs of the Hudson River Boat & Yacht Club Association.
With some up-to-date tips and ideas to help clubs grow, this short, five-minute video is great for showing to membership at club meetings, or emailing a link to club members to create a discussion.
Watch Video:
Article: Building up America's Boat Clubs
Why are some clubs struggling, while others are successful?
This comprehensive BoatUS Magazine feature aims to offer tips for growing a boat club membership based on proven results.
The article features advice from marketing expert Steve Graves, president of Creative Golf Marketing in Manhattan, Kansas, who for 25 years has consulted with golf clubs, boat clubs, and other social clubs to help build their memberships.
View article Building up America's Boat Clubs
Group Affiliation Discounts
In addition to these resources, BoatUS has a program for clubs that offers annual membership for $15 – half off the regular $30 dues – to those boaters who are members of a boat or yacht club that has a BoatUS Cooperating Group affiliation. In addition to range of membership benefits that helps club members get more out of boating lifestyle, the Cooperating Group program offers members discounts at hundreds of marinas, fuel docks, repair facilities, bait/tackle shops, sail lofts, and many other marine related businesses. To sign up or learn more, go here: BoatUS.com/membership/group.
---
The following two tabs change content below.

MarineMarketingTools.com
provides occasional coverage on marine marketing newsworthy events and other updates that offer marine marketing opportunities to grow businesses in boating. If you are interested in a profile, please see our
sponsored post opportunities
.

Latest posts by News Editor (see all)