---
Tips on how to grow your company's website traffic and content with guest blog posts or contributing articles on relevant industry topics
You've heard the old saying: Content is king.
In today's world of social media and online competition, new and fresh content keeps the traffic flowing. Accepting guest posts or contributor articles can be a great way to build your content pipeline and generate increased traffic to your website.
There are many businesses in the boating industry that can be a very complementary fit to your own business. For example, marinas and boat dealers could benefit from more boating lifestyle content that can add value to their audience. A marine product supplier or service provider may be able to provide quality articles on a variety of topics that helps to feed your content pipeline and improve on overall website traffic.
When it comes to accepting guest posts from another contributor you just want to be sure to set up proper guidelines that ensure quality and relevant content that helps – rather than hurts – your website.
Here are some best practices to get started on accepting guest blog posts and contributor articles on your website or blog.
---
---
Choose Topics and Blogs Relevant to Your Business
If you are accepting contributor or guest post articles you want to be sure that the topic is relevant to your business (without being competitive to your own product or service of course).
Having an outbound link to a site with related or relevant content (within the same industry or general topic) will be better for your search engine optimization. It will also be more valuable content for your website visitors and customer base if it is relevant.
Supplement Website Content with Related Topics
Sometimes it is difficult to cover all potential topics and having a guest poster or contributor can help expand your content base.
For example, my personal boating lifestyle blog, BoaterLife Online, often gets guest post blog requests from a variety of boating companies. Typically the guest post is on a topic that is outside of my area of expertise, but still focused on the boating lifestyle. These articles can provide some nice variety to my blog, but are still very suitable for the overall focus of my site.
Opening the doors to guest posts will expand your overall content base – offering more variety to website or blog visitors and increasing your potential website traffic via search engines and social media.
Demand Original Content
Completely unique and original content is a priority for guest posts and contributed articles. And you should be as concerned about the content you accept as the content you contribute, because content existing on multiple websites is considered "duplicate" with Google and other search engines. If you publish content that is not entirely unique then you risk getting harmed with search engine results placement (SERP).
You should specify in your article requirements that content must be original and unique. Content can be drawn from previously published sources, but it must be rewritten enough that it is not the same – new title, new sentence structures and phrasing throughout.
One tool to help you check for duplicate content is the Plagiarism Checker by SmallSEOTools.com (not affiliated with us). The word "plagiarize" is a little harsh, but essentially you are double checking to make sure content is original enough to publish on your site. Just copy/paste the content into the box and hit "Check for Plagiarism". Any phrases that are published elsewhere on the web will come up red with a link to the original source. Some commonly used phrases may come up as red lowering the percentage below 100%, so use your best judgment on how original the content should be for your site.
Outline Contributor Article Requirements
Set some guidelines and stick to them. If you have a certain format for your blog – such as average article length, quality images, proper grammar, only having one outbound link, etc. – then make sure you communicate those guidelines from the very beginning. Your guest poster or contributor must adhere to these guidelines (and similarly you likely will have to when contributing to another site). This will help ensure more consistency throughout your blog (despite having multiple voices and contributors) and improve the overall quality of the guest post.
Typical guest post best practices are:
Article must be on relevant topic (specify topic range if you want)
Content must be unique and original
Article should be at least 300-400 words in length (or longer if your format requires)
Image provided must be royalty-free and include proper attribution of the source
Article will include one outbound link and author bio with outbound link
Provide Incentives for Contributors
A well-written article takes time, so make sure you are making it worthwhile for your guest poster or contributor. A typical incentive is a backlink (or outbound link) to their company website hyperlinking a set of relevant keywords. I typically ask that contributors only use one outbound link to their own website in the body of the article (other links to relevant sources are OK if it adds to the article).
An author bio box, or brief summary of the contributor, is typically included with guest posts too. And if the article is a bit off-topic from your usual content it is actually wise to attribute the content to the source to add credibility to the article. Another outbound link to the company is usually included with the author bio.
Other contributor incentives may include links to social media handles, author pages, listing on a contributor page and promotion of articles once published.
Promote Guest Post and/or Contributor Opportunities
Once you have established your guest post guidelines and implemented some best practices, make sure that visitors to your site know that you accept contributors. Common links on the site may include: "Write for us" or "Contribute". If you are doing a good job promoting your contributor articles then it will be fairly clear to visitors that your site accepts contributors.
For MarineMarketingTools.com, the entire site was set up as a multi-author contributor site. The intent is to become a collaborative site with many voices in the marine industry sharing marketing best practices. As the editor I recognize that I am not the expert on every topic… so I am focused on showcasing a variety of resources and strategies from different perspectives in the industry with by asking experts to become marine marketing contributors.
If you prefer to keep your guest posts more "in-house", tapping into your network of suppliers, partners or customers can be a great source.
Whatever your strategy, opening the doors to guest posts and contributors for articles can be a great strategy to broaden your website content, reach and traffic.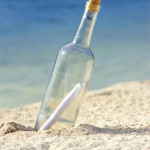 Want to learn how to contribute an article or guest post to another site?
Check out our best practices guide for contributing guest post articles to learn more tips on how to get your write guest posts or contributor articles for other websites and blogs.
---
The following two tabs change content below.

Diane is a marketer, avid boater and author of the award-winning book
PR Tools to Toot Your Own Horn
. In addition to being founder of MarineMarketingTools.com, Diane runs the small business site
SBMarketingTools.com
and the boating lifestyle sites
MyBoatLife.com
and
BoaterKids.com
.

Latest posts by Diane Seltzer (see all)