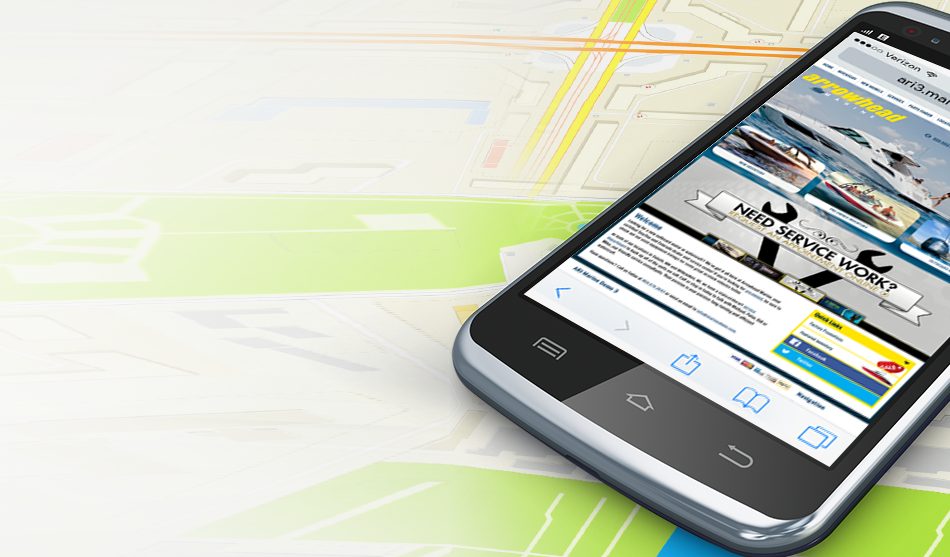 Your website is the first impression many of your customers will have of your dealership, and in many cases it can be the deciding factor for whether they decide to shop with you.
According to Forrester Research, 50% of potential sales are lost because online shoppers can't find information. That's a huge number of sales you could be missing out on if your website isn't meeting shoppers' needs!
As the online destination for your store, there are three key components your website needs to deliver for customers: accurate information, up-to-date inventory and an experience consistent with what they'd have in your store.
---
---
Accurate Information
Your shoppers visit your website to learn about your products and business. If you don't have detailed and accurate information, they very well might opt for your competitor down the street.
Product descriptions in particular are an important resource for your shoppers. They're using your website to research as they try to select the right boat or accessories for their lifestyle, and inaccurate product details could come back to bite you.
In fact, 87% of consumers are unlikely to ever buy from a retailer again if they purchase an item that did not have a correct product description.
In addition to your product information, double check that your store information (like hours, phone number and address) are listed accurately across your website. One wrong digit in a phone number or address could prevent a customer from taking the next step and reaching out to you directly.
Up-to-Date Inventory
As I mentioned above, your shoppers use your website to learn about the products you carry. They're browsing your new in-stock inventory, your used inventory, your parts and your accessories, and if the products listed on your website don't match what you have available in-store, you could end up with a disappointed potential customer.
To avoid that scenario, keep your online inventory up-to-date to avoid calls from customers interested in boats you've already sold. Update your website regularly to remove sold units, and be sure to post new units on your website as soon as possible.
Consistent Experience
Think of your website as another location for your dealership. Would you have two separate brick-and-mortar locations with different names, logos and branding? Probably not! Just the same, your website should have the same branding and experience shoppers can find in your physical location.
Feature your dealership's logo prominently on your website and carry through the colors you use in-store and on your advertising materials. It will help shoppers know they're in the right place when they visit your dealership after browsing your website or vice versa.
You should also use consistent wording and navigation both on your site and in your store. If you call your service department "Maintenance", be sure your service tab online is labeled the same way.
When shoppers come to your website, they should be able to find all of the information they need to decide to visit you in-store and make their final purchase. Your goal: Make the experience a great one by creating an online destination that's consistent with your brick-and-mortar store.
Need help updating your online destination? ARI is here to help.
---
The following two tabs change content below.
Director of Business Development
at
ARI
Justin Di Vilio is ARI's Marine and RV Director of Business Development and has over eight years of experience in serving the marine, RV, Powersports and OPE industries. ARI creates award-winning software solutions that help equipment manufacturers, distributors and dealers Sell More Stuff! — online and in-store – removing the complexity of selling and servicing new and used inventory, parts, garments and accessories for customers. For more information about ARI and the products and services they offer to help dealers manage their digital marketing and online presence, reach out to Justin Di Vilio at 414.973.4460 or by email at Justin.DiVilio@arinet.com.
Latest posts by Justin Di Vilio (see all)