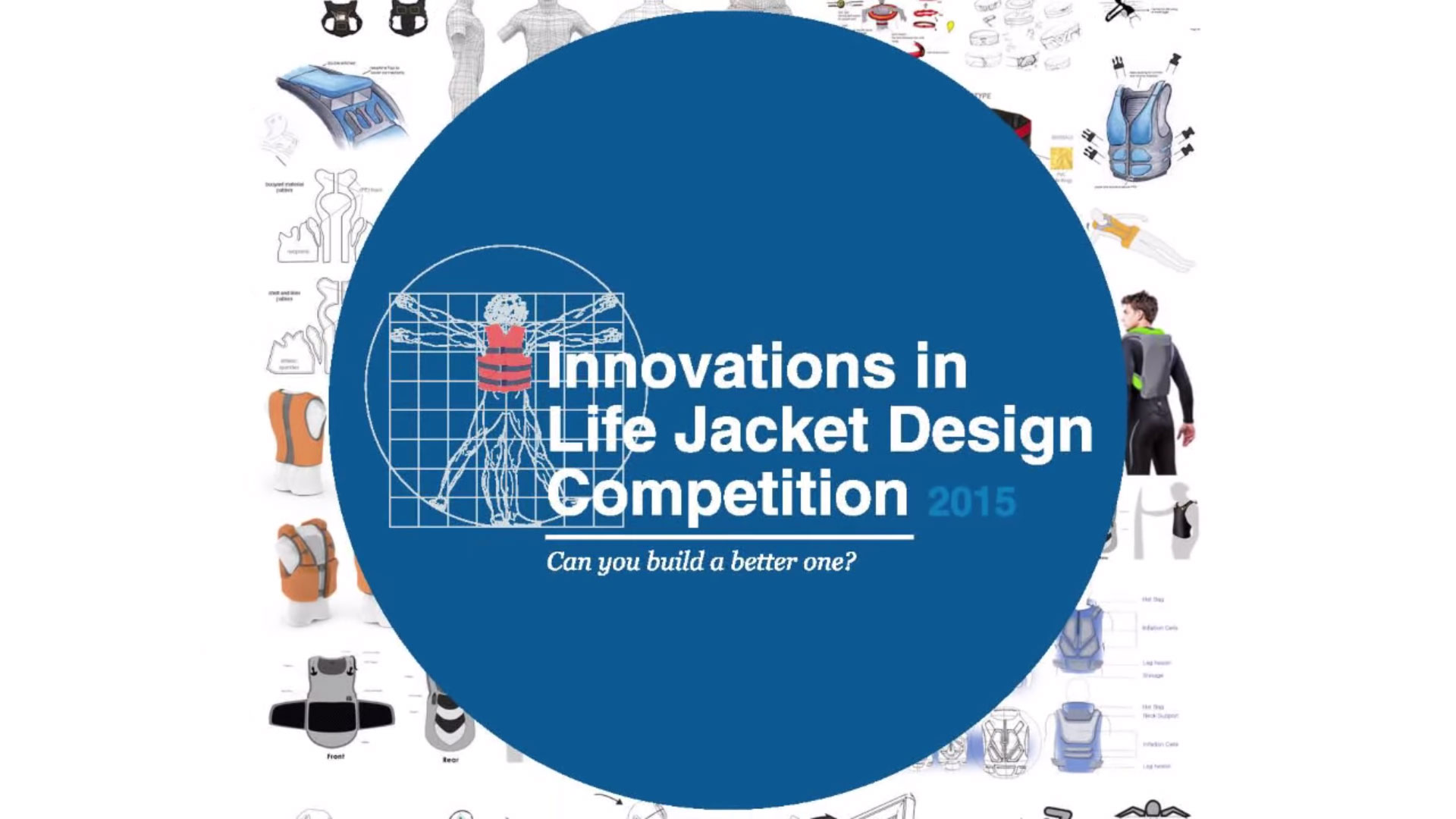 Sponsored by the BoatUS Foundation for Boating Safety and Clean Water and the Personal Floatation Device Manufacturers Association (PFDMA), the 2015 Innovation in Life Jacket Design Competition attempted to answer the question: What would a modern life jacket look like if you threw out the rulebook and started with a clean slate?
The goal of the competition was to rethink a 100-year-old design, seek out the newest technologies and design innovations and develop interest in newer, more versatile life jackets. Design entries were judged on the following criteria: innovation, wearability, value/affordability, reliability, versatility and practicality.
A team of five judges from the boating, paddling and life jacket manufacturing industry reviewed nearly 250 contest submissions from as far away as Mongolia and New Zealand, and also asked recreational boaters to vote for their favorite design entry.
Competition Judge and Image Base Vice President Joe Fogarty said, "Whether a commercial enterprise, an individual inventor-entrepreneur, a student or a group of Scouts, the 2015 Life Jacket Design Competition brought forth a lot of creativity. The entries we chose will not only keep us afloat, but showed thoughtfulness, problem solving and practicality."
Judge Lili Colby, Owner and "chief PFDiva" at paddlesport life jacket manufacturer MTI Adventurewear said, "It was exciting to see that so many of the competitors shared a common goal to create more wearable product for the average recreational boater. Thinking 'out of the box' not only meant that the designs need to work, but that they also need to look good and be comfortable to wear. I wouldn't be surprised to find a number of the finalist's designs make it to market someday if they can be US Coast Guard approved."
Winners of the design competition received a share of $15,000 in prize money: $10,000 to First Place, $3,000 to Second Place and $2,000 to Third Place.
---
---
Winner Announcement Video:
Here is a breakdown of the three winners:
First Place: Michael Garman – Foam Filled Jacket
Michael Garman of Moseley, Virginia submitted his prototype design that uses two-part expanding foam encased in a comfortable thermal fabric that's designed to keep the wearer cool. The design uses a smartphone app to submit exact body measurements to the factory where the lifejacket is custom molded, offering a perfect fit right out of the box. A heat reflecting fabric can be used on cold days to help keep the wearer warm – or reversed for hot days that combine with an inner fabric mesh to keep the wearer cool. Accessories such as a rear mounted hydration pack – great for paddlers – and custom pocket choices add versatility. A built-in signal mirror and whistle improve safety.
Second Place: Jimi Beach of Aegis Safety Products – Life Shirt
Jimi Beach of the two-year-young Aegis Safety Products in Orlando, Florida took second place with his brand new, soon-to-market, inflatable floatation "Lifeshirt" that blends affordability with comfort and performance. The "actionwear" design looks similar to a sport shirt and is intended for a range of uses from boating to surfing. Offering automatic or manual inflation, a patented design resists inadvertent inflation from rain or splashes but activates instantly when the user's head or shoulders submerge. Retail pricing is expected to remain consistent with or lower than other PFDs on the market. Lifeshirt is currently undergoing certification for adults and children in a lightweight performance class of personal floatation devices. LifeShirt is expected to be available Spring 2016.
Third Place: Jessie Kate Brown – Comfort Flex Life Vest
Jessie Kate Brown of Lafayette, Louisiana submitted a theoretical design for the "Comfort Flex Life Vest," a comfortable form-fitting design that increases visibility and inspires user confidence. "Relief cuts" on the side add buoyant material while a new hinge point and a lobster tail-like relief cut on the middle of the back of the jacket allow the wearer to easily bend their body, unlike some current vest-style designs which have one-piece backs. A reflective collar, and an athletic spandex shell and liner increase comfort and wearability.
More Design Finalists
All 11 finalists of the Life Jacket Design Competition can be found on the Boat US. 
---
A Boater's Point of View
See a breakdown of the life jacket competition winners (and a few runner-ups) along with comments on the design & functionality from a boater's point of view.
Read: Is a New Life Jacket on the Horizon for Boaters?
---
The following two tabs change content below.

MarineMarketingTools.com
provides occasional coverage on marine marketing newsworthy events and other updates that offer marine marketing opportunities to grow businesses in boating. If you are interested in a profile, please see our
sponsored post opportunities
.

Latest posts by News Editor (see all)